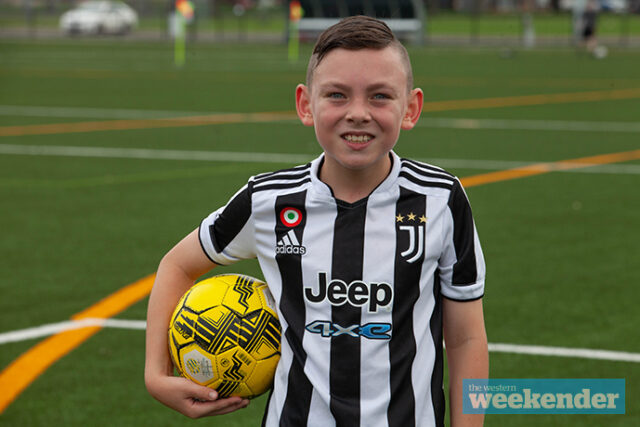 Nine-year-old Hudson McDonald will be missing his good friend's birthday party this June, but he has a very cool excuse for it.
The Year 4 student at Penrith South Public School will be travelling to the land of pizza and pasta – Italy – to take part in the prestigious 2022 Juventus Academy World Cup.
Hudson was one of 20 kids chosen to head to Italy this winter following a more than successful stint with Juventus Academy Sydney, a program aimed at helping young footballers take their first steps into the football world by educating them with the Juventus method.
Speaking with the Weekender, the South Penrith resident said he was selected for the Juventus Academy World Cup after performing well in a recent trial.
"When my Mum and Dad first told me I made the team to Italy, I was so surprised that I made it in," Hudson, who plays a variety of positions, said.
"I've been playing soccer since I was four and I keep playing because soccer is my passion. It's a really good sport."
When Hudson is not running around with the Juventus Academy, he also plays on a regular basis with Penrith RSL. He said he often watches YouTube clips of his favourite players as it inspires him to become better.
"I watch a lot of YouTube videos about soccer; videos on Ronaldo, Neymar and Messi," he said.
"I keep telling myself I want to be a big soccer star when I'm older, so I'm just following my dreams."
When Hudson and his family jet off for Italy in the coming months, they'll be in for an adventure of a lifetime. Not only will Hudson visit and play at some of Italy's most famous stadiums – including the home of Juventus, Allianz Stadium – but he'll also get to see the sights of Milan and Turin.
Hudson said while he's looking forward to playing against other Juventus Academies from around the world and learning about the club's rich history, there's one place he cannot wait to visit.
"My Dad said we can check out the Ferrari Museum when we are over there," he said.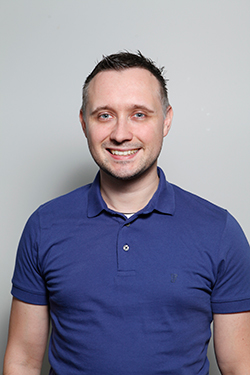 Nathan Taylor is the Weekender's Deputy Editor and Senior Sports Writer. He also compiles the weekly Chatter on the Box TV column. Nathan is an award-winning journalist, who has worked at the Weekender for a decade.