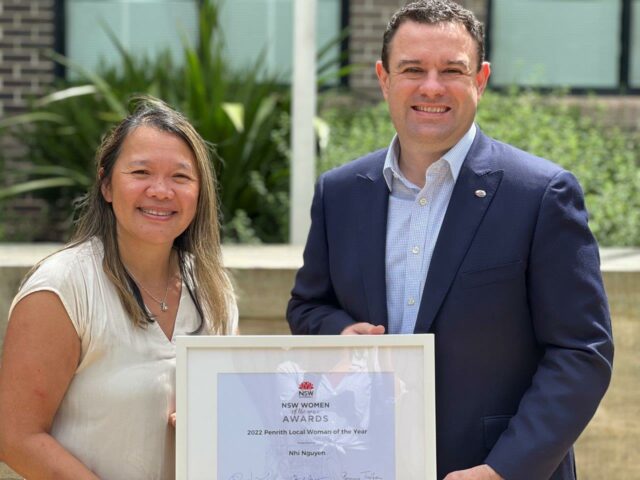 Dr Nhi Nguyen has been named the Penrith Local Woman of the Year.
"I congratulate Nhi on this well-deserved honour that acknowledges her hard work across our region," said State Penrith MP, Stuart Ayres.
Dr Nguyen has and continues to lead the Intensive Care Unit at Nepean Hospital during the COVID-19 pandemic response.
She also played a significant role in designing the state-wide COVID-19 response that was deployed to hospitals across NSW.
"She has been an inspirational leader of many health workers who have faced significant and ongoing challenges over the past two years," Mr Ayres said.
"Nhi is one of the most highly regarded and well respected Doctors not just in Nepean Blue Mountains LHD, but across NSW and I commend her on her unflagging passion."