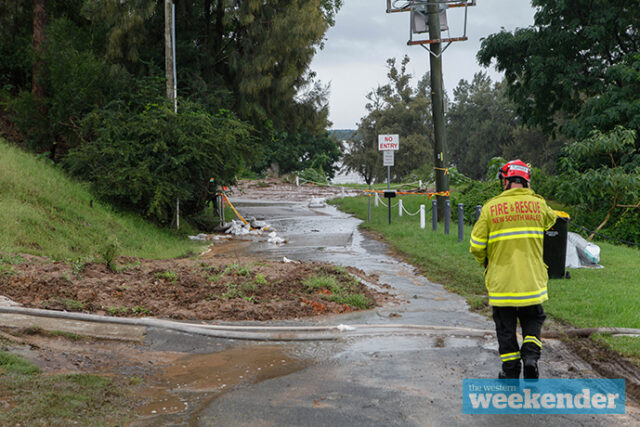 A number of evacuation warnings are in place across the Penrith Local Government Area as flooding concern increases.
A short time ago, the State Emergency Service (SES) issued an Evacuation Warning for parts of Penrith – including 123 to 135 Coreen Avenue and properties on Coombes Drive.
Properties on Thornton Drive between Castlereagh Road and Combewood Avenue and on Coreen Avenue between Castlereagh Road and Combewood Avenue should prepare to evacuate.
2187-2231 Castlereagh Road are also part of the warning.
At 1pm, an evacuation warning was issued for the 'Penrith Panthers area' between Jamison Road and Retreat Drive, including the Hardi Aged Care Facility.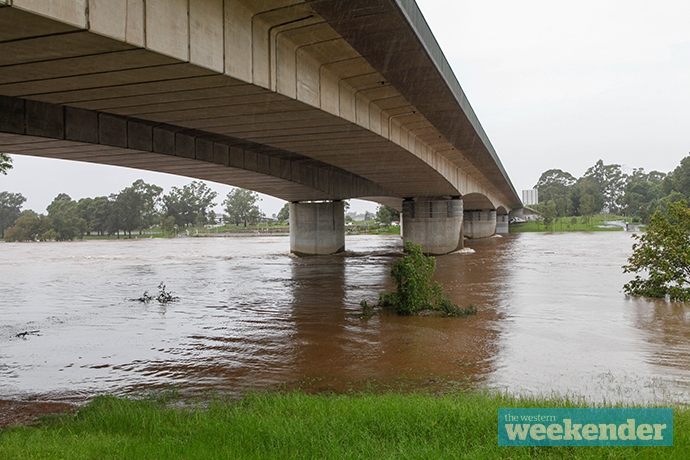 The Penrith Water Recycling plant, Hickeys Lane and Visy Glass Recycling are also being told to prepare for likely evacuation in the coming hours.
The Sydney International Regatta Centre and all properties along Old Castlereagh Road have been told to prepare to evacuate.
The Grey Gums Oval and playing fields are also subject to an Evacuation Warning.
Residents in Waterside Estate are also being told to prepare for possible evacuation.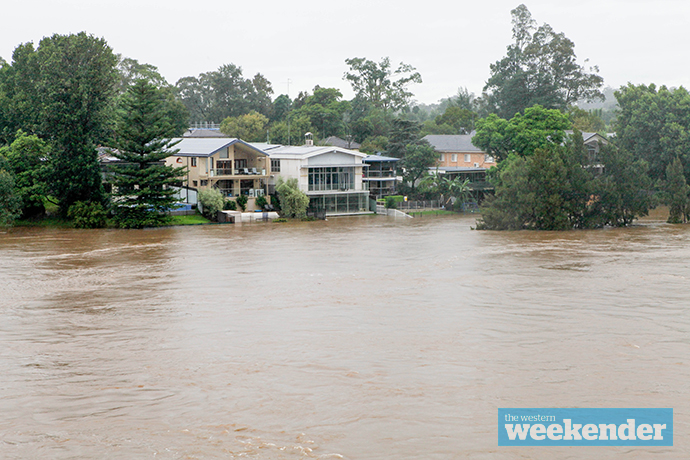 In addition, an Evacuation Warning is in place for all properties on Smith Road, Castlereagh.
In Regentville, properties along Bunderra Road, Cross Road, Bellevue Road and along Factory Road from the river to 88 Factory Road should prepare to evacuate.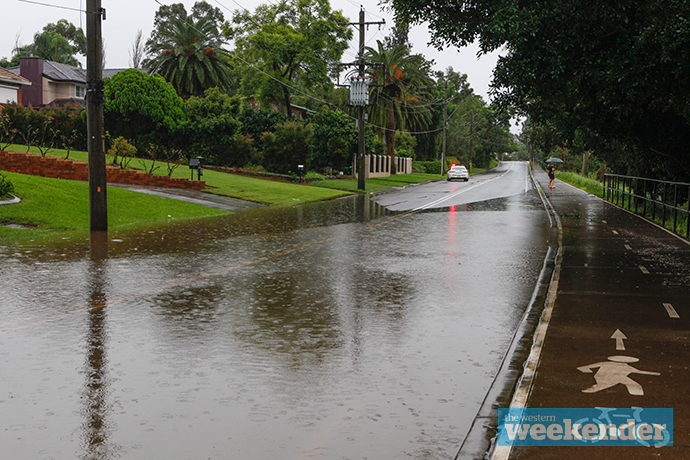 And an Evacuation Order has been put in place for all properties on the western end of Martin Street between the Nepean River and Mulgoa Creek. Residents should evacuate by 6pm and proceed to Mulgoa Road and then to Glenmore Parkway.
While Evacuation Warnings and Orders are coming through in huge numbers, there is no evacuation centre set up in Penrith. Those evacuating are being told to stay with family and friends.
However, the Weekender understands Penrith RSL remains on standby to open as an evacuation centre.
16.8mm of rain has fallen in the Penrith catchment since 9am this morning but with heavy falls overnight, waterways are rising.
The Nepean River at Penrith is currently at 8.33 metres and is steady – placing it in the Moderate flood range.
Absolute train chaos at Penrith today! Timetable screens jumbled and staff not sure when the next train is arriving 😐#SydneyStorm #sydneytrains #sydneyrain #sydneyweather pic.twitter.com/SuguOSKQqr

— Yasmina Rifai (@yasminabanana) March 7, 2022
Public transport remains delayed due to the weather, while dangerous conditions continue to be experienced on the roads.
The Northern Road is closed between Vincent Road and Seventh Avenue in both directions due to flooding.
The Wallacia Bridge also remains closed, while a host of other local roads are either closed or impacted by water.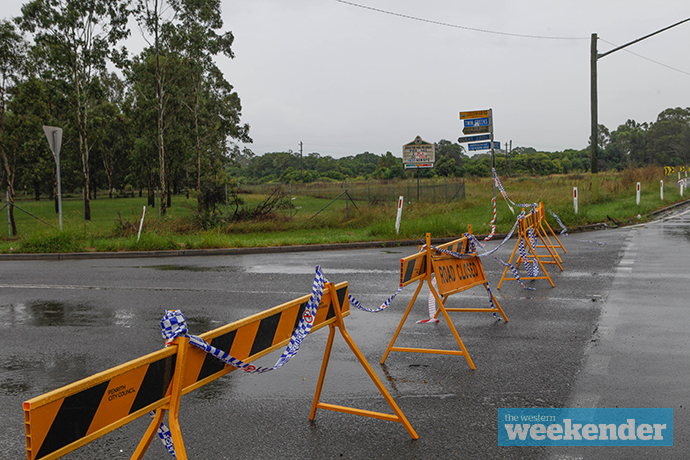 Premier Dominic Perrottet urged people to follow all guidance from emergency officials.
"Please continue to follow the instructions of the SES, they are not there for the sake of it, they are there to keep your family safe," he said.
The rain is also claiming several events around town.
An International Women's Day event scheduled for Theo's Rooftop Bar in Penrith was called off earlier today, while the Blue Mountains Music Festival has been postponed.
#LIVE: Premier Dominic Perrottet and Deputy Premier, Minister for Regional NSW and Minister for Police Paul Toole provide a flood recovery update. #9News https://t.co/qNsDvbkMS2

— 9News Sydney (@9NewsSyd) March 8, 2022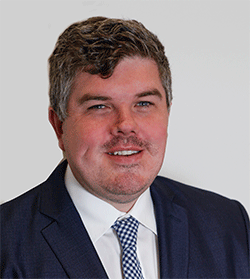 Troy Dodds is the Weekender's Managing Editor and Senior Writer. He has more than 20 years experience as a journalist, working with some of Australia's leading media organisations.