Members of Emu Sports Club and Leonay Golf Course are being encouraged to vote on a special resolution to sell part of the club's land with plans to pay off debt and future proof the club.
The proposal, if approved, will allow 2000sqm of land next to the fourth green on Leonay Parade to become non-core property of the club for the purpose of sale and development into a childcare centre.
In 2018 the club unsuccessfully tried to sell another parcel of land but members overwhelmingly voted against the proposal.
Emu Sports Club CEO, Andrew Gardner, said the club has learnt lessons from the previous attempt to sell the land on the 16th green.
"This new proposal does not directly impact properties and acts instead as an extension to the housing development currently under construction. We think it is a great fit for the community," he said.
"It is about making the club financially successful to be here in the future for members, so this last block of land is our last opportunity to use our assets around the course."
With issues regarding revenue in the past, Mr Gardner said the sale would allow the club to execute its 2030 Strategic Plan.
"We addressed the lack of revenue in 2019 when we did the renovations but, when the plan to sell land in 2018 was squashed, we had to increase our loan for the refurbishment," he said.
"If we sell, we want to use the funds to become debt-free, finish off how the club is presented and start investing money back into the golf course and club each year going forward."
If the plan does not get the green light from members, it may cause potential issues moving forward.
"It's not a case that we can't survive short-term but who knows what's going to happen in the future," he said.
"If we don't have the resources… we may get to a point in time where our competition is doing better, people aren't coming here anymore and we are back where we were in 2013."
The Weekender spoke to a number of members who are against the plan, but none were willing to be named on the record.
Voting will take place at a General Meeting on Tuesday, March 29 at 7pm.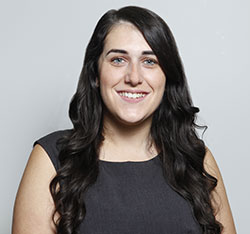 A graduate of Western Sydney University, Emily covers Local, State and Federal politics for the Weekender, as well as crime and general news.