Grace and Charlotte Nicholls have been swimming up a storm during February to raise money for sick kids.
The 10 and seven-year-old siblings have surpassed their initial goal of swimming 10km over the month for the Starlight Children's Foundation's Super Swim.
Swimming weekly at Nepean Aquatic Centre and Eva Borys Swim School, the pair supported a mental health charity last year and raised $1405.
After an amazing effort, Grace told the Weekender they wanted to dive in and support another worthy cause this year.
"We loved swimming for Batyr's 'Splash the Stigma' charity last year, but we couldn't do the dates this year because it's on my birthday," she said.
"We found a couple of other swimming charities and picked the Starlight Super Swim because Mum told us it helps sick kids in hospital to have nice things."
The pair have a passion for swimming and Charlotte said they love using their sport to make a difference.
"It is very important to me to help other people because helping people is nice," Charlotte said.
"I do my swimming on Tuesday, Wednesday and Friday and Grace does her swimming on Monday, Wednesday, Friday, and Saturday. We swim a lot."
Blown away by the community's generosity last year, the girls' mother, Amanda Nicholls, said they were excited to take on a new challenge.
"This year I set the girls a goal of raising $500 because it blew us away how generous everyone was last year," she said.
"I also thought 10km sounded like a big goal for them to achieve, so I set the swim for 10km over the month of February, but they passed that goal in around 10 days."
Ms Nicholls said the family is proud of all that the girls have achieved for the two charities.
"I have always been big on trying to show them that they're not too little to make a difference in someone else's life and we talk about how small acts of kindness can mean the world to someone else," Ms Nicholls said.
To donate, visit www.superswim.org.au/nichollsgirls.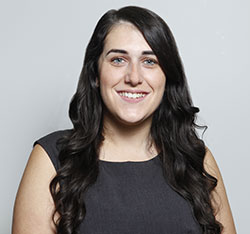 A graduate of Western Sydney University, Emily covers Local, State and Federal politics for the Weekender, as well as crime and general news.