A man has been charged with trespassing, assault and domestic violence offences in Penrith.
About 8.40am on Saturday, February 5, it is alleged a 30-year-old Penrith man and his 48-year-old girlfriend attended a shopping centre in Penrith where they allegedly were seen on CCTV.
The man had previously been issued a Banning Notice from the centre and was no longer allowed to enter.
It is alleged a security guard approached the man and requested him to leave the centre. The man allegedly verbally abused the security guard and threatened to harm him.
The couple made a purchase from a nearby shop and left to walk down Woodriff Street, Penrith.
The man and woman then had a verbal argument, which led to a physical altercation where the man pushed and hit the woman.
Police drove by at the same time and arrested the man, before the security guard who had followed the pair approached police.
As the man was going to the police vehicle, he allegedly spat on the security guard.
The man was charged before being bail refused and is set to appear in Penrith Local Court on Monday, March 7.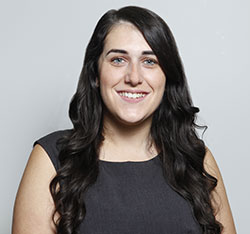 A graduate of Western Sydney University, Emily covers Local, State and Federal politics for the Weekender, as well as crime and general news.