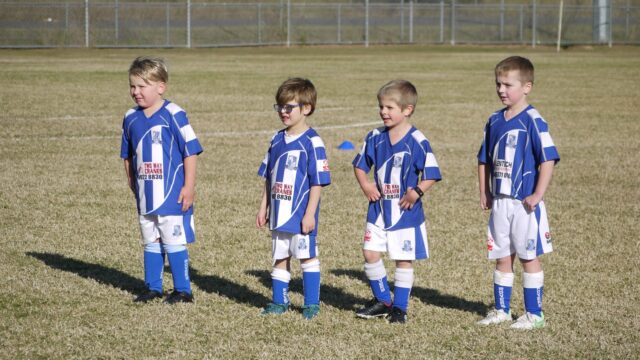 The Nepean Football Association (NFA) is excited to welcome back players for the 2022 season.
The delivery of two new synthetic pitches at Jamison Park will allow the Nepean Football Association to better serve its 30 clubs. The newly opened grounds, which will serve as one of the Association's main grounds coming into the new year, will play host to two showcase games from the men's Waratah League and the women's Ruby League.
In 2022, Nepean Football Association will be offering a rebate on fees for returning senior players, and will be absorbing a fee increase for junior players – new and returning.
NFA General Manager Linda Cerone said the rebates were aimed at helping retain existing players, and ensuring that the game remains affordable for new players entering the sport.
"It goes without saying that we want to see our existing players return," she said.
"We have experienced a rise in registration costs for juniors, which we are absorbing to keep fees the same for juniors."
Ms Cerone said the NFA was also creating a new role in 2022 for a Community Football Development Manager, who will be tasked with rolling out coaching education programs.
The NFA will be making educational courses more accessible for all coaches within the Association at a grassroots level, with a particular focus on female coaches.
"We are sponsoring 100 per cent of the costs for the cost of three female coaches per club to take on courses at game training, skill and senior level coaching courses," Ms Cerone said.
"This is part of our support program for female coaches and we're hoping that should add an extra 90 female coaches to our female football coach quota.
"We want to see more female coaches. We believe where females see other females in that space, it naturally attracts more females to give it a go".
The cost of this support program is expected to come in at $11,000, representing a significant investment from the NFA.
Players and coaches looking to get back into football in 2022 can find their local club at nepeanfootball.com.au.