Verdict: 4/5
Unhurried, if not a little too slow at times, 'Death on the Nile' offers a healthy dose of whodunnit intrigue in classic Agatha Christie style.
The film begins with a history lesson – just how did our intrepid detective Hercule Poirot (Kenneth Branagh) get his famous moustache?
It's not long before we're transported to 1937 and we're introduced to a slew of characters cruising in Egypt, celebrating the wedding of Linnet Ridgeway (Gal Gadot) and Simon Doyle (Armie Hammer).
As expected, plenty of the character flaws are discovered as we learn about the passengers, but one in particular is a problem – Simon's ex-lover Jacqueline de Bellefort (Emma Mackey).
It's only a matter of time before something goes wrong, but luckily Poirot is on board after running into old friend Bouc (Tom Bateman), who you may (but probably don't) remember from 'Murder on the Orient Express'.
It's one of few links to the previous outing of Poirot and it's important to note you certainly don't need to have to have seen 'Murder on the Orient Express' to enjoy 'Death on the Nile' – there's no continuity issues here.
Poirot springs into action in investigating the horrible crime that's happened on board, as he quizzes suspects, uncovers hidden agendas and ultimately unmasks a killer.
'Death on the Nile' is an enjoyable watch, but it does take far too long to reach the key moments.
See this movie at Hoyts Penrith.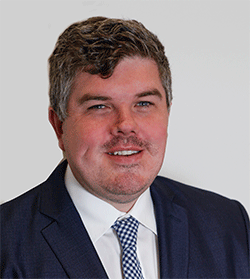 Troy Dodds is the Weekender's Managing Editor and Senior Writer. He has more than 20 years experience as a journalist, working with some of Australia's leading media organisations.