'Three Legends in Concert' will see a trio of talented musicians transport audiences back to the great memories and music of the '60s.
Australia's first king of pop, Normie Rowe will take to the stage at Panthers in March with country rock icon, Jade Hurley and pop queen, Dinah Lee.
Hailed as a great musical import from New Zealand, Dinah told the Weekender she was excited to share the stage in Penrith for the special one-off performance.
"It is fabulous to be working with both Normie Rowe and Jade Hurley as I have known them since the 1960s and we've done shows together through the decades," she said.
"To be able to get together and do a concert is fantastic, and the baby boomers absolutely love it."
Replicating the fun that the '60s brought for many, Dinah said the show is enjoyable for the young and the young at heart with songs including her hits 'Don't You Know Yockomo' and 'Do The Blue Beat'.
"We are all on stage together and play our individual stuff plus I do a duet with Jade, which is great fun," she said.
"At the time there was a lot happening with the Vietnam War and Normie was a solider and I went there to perform three times, but the music was upbeat, the clothes were hippy, the whole era was just about good times."
Admitting she is a little older, Dinah said she won't be giving up performing any time soon.
"I don't want to work as hard but I still love doing shows which the guys make easier, but I've just got to keep going and pop 'til I drop I suppose," she said.
"I never had children, so my career is my life. I have no regrets and when I get out on stage and look out into the audience and see all those baby boomers suddenly look young again, I know it is all worth it.
"We might have all gotten older, we move a bit slower but the music and the feelings it invokes stays the same so let's go back to the years that we have never forgotten."
'Three Legends in Concert' will be on at EVAN Theatre in Penrith on Wednesday, March 23 at 3pm. Tickets are $69.50. To book or for more information, call 1800 061 991 or visit penrith.panthers.com.au.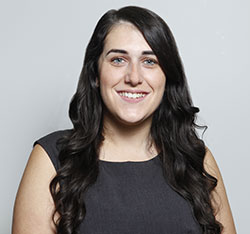 A graduate of Western Sydney University, Emily covers Local, State and Federal politics for the Weekender, as well as crime and general news.