Construction of the long-awaited shopping centre slated for Glenmore Park's newest estates is set to kick off next month.
The first sod is expected to be turned straight after Australia Day, according to PRD Penrith Principal Darren Latty, with doors opening to the pubic in the last quarter of 2023.
Just like the neighbouring primary school, scheduled to open for the start of 2023, the shopping centre has been a long time coming for many residents, some of whom bought into the Mulgoa Rise and Glenmore Ridge estates more than eight years ago.
The majority of the retail has now been leased, Mr Latty said.
"Woolies is achoring it, Australia Post is coming out, it's got a good mixture of types of retail already signed up," he said.
"They've got an Eat Street which we're trying to name at the moment," he added.
MediAdvice will operate the medical centre and chemist, Snap Fitness the gym, while Young Academics has been named as the childcare provider.
Mr Latty said a swim school, slated in the original plans, was still on the table.
"We are definitely looking at it as an option, we just want to find the right operator," he said.
"We have provisions for it."
In addition, the shopping centre will feature traditional tenants, such as a bakery, bottleshop and real estate agents, with 8,500sqm of retail on offer.
As for restaurants, Mr Latty said they have been selective.
"We could have leased them out all right away but we want to make it a destination place, we want people to travel from Penrith to come out and try the food, I think it's really important," he said.
"All the restaurants here are licenced, they'll all be able to serve alcohol, they'll all be able to have outside dining and indoor dining."
The development, which will also feature 145 apartments built on podiums above the ground-floor shopping centre, provides separate basement parking for residents and customers as well as at-grade parking, with a car wash and tyre repair centre included in the public basement.
Mr Latty expects the development's one, two and three-bed offerings will attract local downsizers and first home buyers, particularly as original Glenmore Park residents start to age and have their children leave home.
"Glenmore Park is 30-years-old now, so plenty of people are now empty nesting and looking for somewhere, so we think that's our market," he said.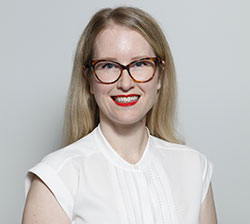 Alena Higgins is the Weekender's Senior News Reporter, primarily covering courts and Council issues.