Embrace your creativity this summer with a range of school holiday workshops and events at Penrith Regional Gallery.
Between 10am and 4pm on Saturday, January 8, the gallery will host a free family-friendly community day to celebrate the closing weekend of the Archibald 2020 Regional Tour.
The day will include drop-in kids art activities, a discussion with three artists from the exhibition, a live performance from local musician Jerrah Patston, and an engaging tour of the exhibition aimed at families with children in early childhood and primary age groups.
Capacity is limited, so bookings are essential for some events.
Children and young adults can take their skills to the next level by taking part in a series of drawing and art workshops.
In the botanical sketches class on Thursday, January 13, participants will work in the garden to develop large scale drawings on easels.
Kids can also create a beautiful hanging artwork from fibres, textiles and recycled materials by learning simple weaving and stitching techniques on Thursday, January 20.
Penrith Regional Gallery summer school holiday workshops and events will be on from January 8 to 20. Times and costs vary. For more information, visit penrithregionalgallery.com.au.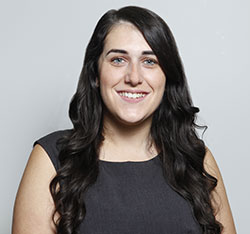 A graduate of Western Sydney University, Emily covers Local, State and Federal politics for the Weekender, as well as crime and general news.