One of the country's finest hip hop acts, Bliss n Eso, will bring their electric energy and unmatchable flow to Penrith next year.
The three-time ARIA award-winning group will be touring in support of their seventh studio album, 'The Sun'.
Founding member Max Mackinnon, or Eso as he is better known, told the Weekender he was born in Penrith and is ready to return home.
"COVID has definitely provided challenges but we are just rolling with the punches and keen to get back out on that stage, which is definitely our second home," he said.
"This is what we are born to do, what we love to do… getting to connect with our fans and bringing our songs to life is probably one of the coolest parts of the process."
Bliss n Eso have long juxtaposed light and dark and as they have grown with their music, their new album finds hope in sombre experiences.
"We were lucky to find our passion for music at a young age, so people have seen us grow through our albums that were wild, cheeky and party infused," Eso said.
"We have gone through different experiences like my mother passing, or my son being born, so we now tap into more personal stuff and hip hop is an amazing tool that acts as therapy for what we are going through."
While they might have matured over the years, they have not lost the boisterous energy that they bring to their captivating live performances.
"People should expect the highest levels of energy at Panthers because we haven't been this hungry for a stage or a performance in a long time," Eso said.
"Our music has grown but we still have the positivity, great messages and of course the abstractness that makes us original."
With a die-hard fan base, Eso said they will be performing all of their classics along with new music at the February 10 gig.
"People want some of the classic stuff because they might have listened to the 'Circus in the Sky' album while on Schoolies and have memories associated with it," he said.
"We definitely have a good mix of songs off the new album, but we will always sprinkle in our older work because it means more to people."
Bliss n Eso will be on at the EVAN Theatre in Penrith on Thursday, February 10 at 8.30pm. Tickets are $69.90. To book or for more information, call 1800 061 991 or visit penrith.panthers.com.au.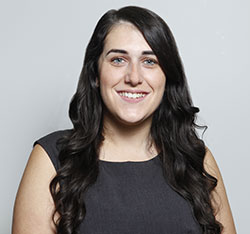 A graduate of Western Sydney University, Emily covers Local, State and Federal politics for the Weekender, as well as crime and general news.