The Penrith Museum of Printing is planning on reopening to the public on December 5 but the extended COVID-19 lockdown has meant it has lost some of its members.
The not-for-profit organisation is looking for volunteers who want to help keep the magic of print alive.
The Museum's Publicity Officer, Graham Elphick said they are looking for new members to volunteer to make sure they can keep on operating after 20 years.
"After such a long break with lockdown some of our members have found other hobbies and others don't feel comfortable coming back," Mr Elphick said.
"It is very easy work, being a guide, all you need is an interest in meeting people, or maybe an interest in machinery, or even history, as printing has plenty of very interesting history.
"New volunteer members can spend as long as they like taking patrons around the Museum, or if they are interested, re-furbishing old presses.
"They may like to participate in tours on weekdays, where we have visitors from community clubs, or Probus groups for retirees where everybody has a marvellous time."
Email [email protected] or call 0415 625 573.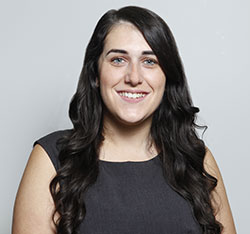 A graduate of Western Sydney University, Emily covers general news and politics for the Weekender.