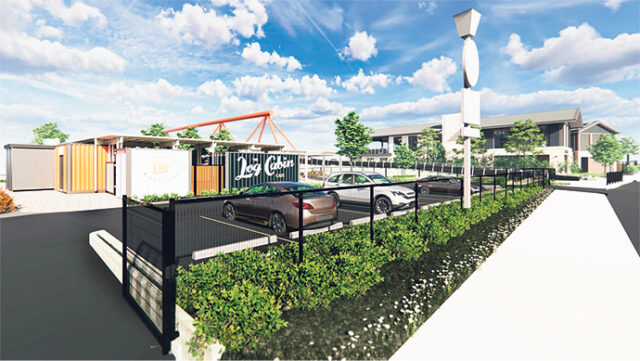 Coffee lovers will have another caffeine fix option along the river, with Penrith Council rubber-stamping plans for the Log Cabin Cafe.
Situated just south of the Yandhai Nepean Crossing, the project involves using shipping containers to establish a "contemporary adaptation of a 'pop up' cafe".
Open daily from 7am to 7pm, the cafe will aim to activate the northern end of the river and Log Cabin precinct, according to Log Cabin Hotel builders FDC Construction, and is expected to be up and running by the end of summer at the latest.
"It's Lot 20 of our site there, it has a lot of presence in its own right," Senior Project Manager Peter Stait said.
"That used to be where the motel was and some of the function areas out where the little white rotunda was in the old pub.
"We're just looking to activate the space for the next few years and further the public's relationship with that site and that area and with the operators of the pub, and provide a good cafe."
10 car spaces will be provided, with plenty more available in the main car park.
"The main car park for the pub is over-sized to accommodate development on Lot 20," Mr Stait said.
"So there's more car parks than was necessary strictly for the pub because it was also intended to service Lot 20."
Meanwhile, the opening of the long-awaited Log Cabin Hotel, which is being built just north of the bridge on Lot 21, is scheduled for March next year, with construction powering ahead.
"The pub is going very well," Mr Stait said.
"We're working through facade cladding, the roof is on, windows and doors are in, bars are being constructed at present, all the services and fit-out is happening and we've started work on the beer garden and playground.
"Because of COVID delays and constraints facing subcontractors and builders over the last few months and the COVID shutdown, it is more likely completion of construction will be in February and we'll look to open the doors of the pub in March."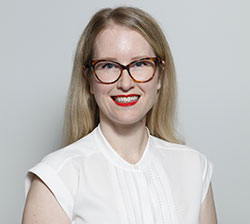 Alena Higgins is the Weekender's Senior News Reporter, primarily covering courts and Council issues.