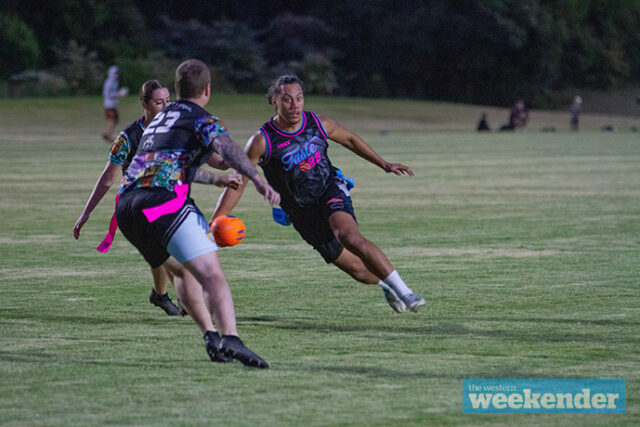 From claiming rugby league's greatest prize at Suncorp Stadium to a warm night at the Kingsway in just a matter of weeks – this is how Jarome Luai rolls.
In an awesome show of community pride, the 24-year-old Panthers five-eighth made a cameo appearance in an OzTag game at St Marys last night.
The Weekender exclusively spotted Luai playing in a Division 3 game, carving up the field with his footwork and ball skills.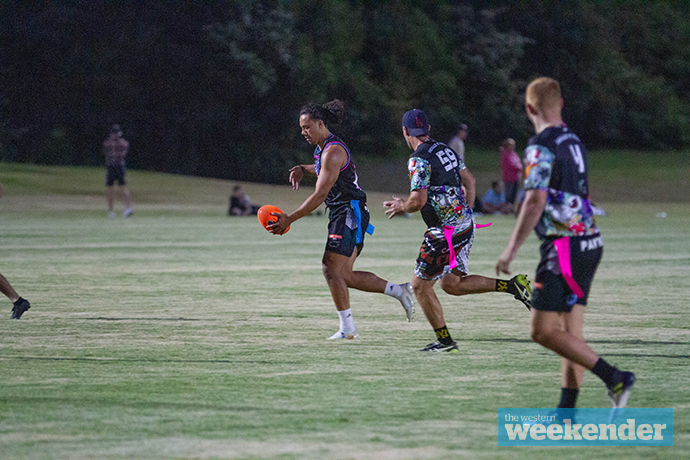 While there was no Nathan Cleary alongside him, Luai remained a standout and took the side to an early season win.
Earlier this month Luai was part of the Penrith team that claimed the club's third Premiership with a 14-12 win over Souths.
In a feel-good off-season story, it appears Luai is staying true to his western Sydney roots by supporting community sport.