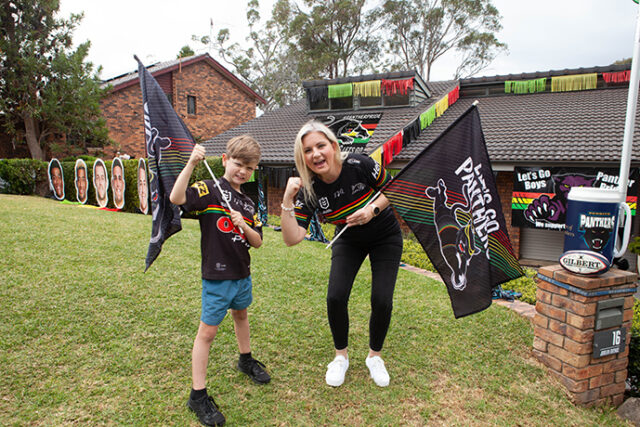 While the pandemic means Penrith Panther supporters can't go to the NRL grand final, it hasn't dampened their spirit.
Loyal fans have decked out their houses with decorations to show their Panther Pride ahead of Sunday's game.
Anthea Strathdee, who has been a super fan since she was a child, said she couldn't wait to decorate her home in Blaxland for the second year in a row.
"I was a little Panther cub with Ross Hutchison when I was young and I didn't have any brothers but my dad who is no longer with us loved footy so much so his passion rubbed off onto me," Ms Strathdee said.
"In lockdown all we have looked forward to each week was watching Panthers play so the minute the competition finished and we knew we were in the final we started."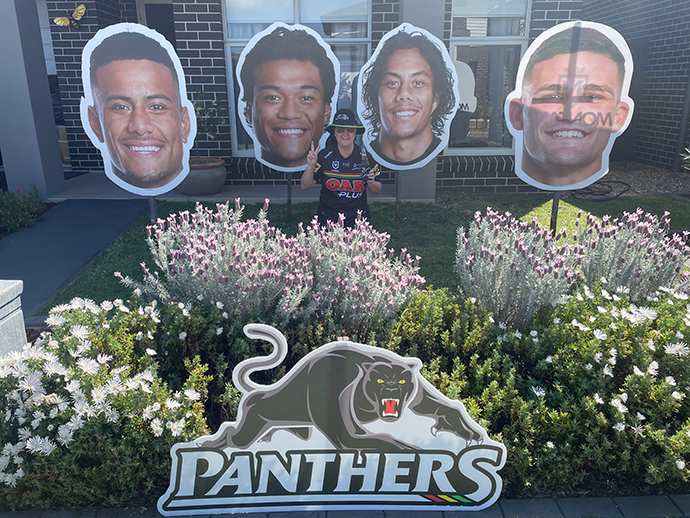 The residents of Wittama Drive in Glenmore Park were so excited that they decided to create their own 'Panthers Drive'.
"The last few months have been rough with lockdown so we decided via our street's group chat on messenger that we wanted to decorate," resident, Debbie Healey said.
"It's been an incredible source of joy for us and it's been great to have so many Panther fans drive and walk past."
Ms Healey said they are pumped and have their plans sorted for the big dance.
"To have the Panthers play in back to back grand finals is a dream come true," she said.
"We will do a COVID safe BBQ where we will enjoy picnics on our front lawns before going inside to watch the game in our own houses."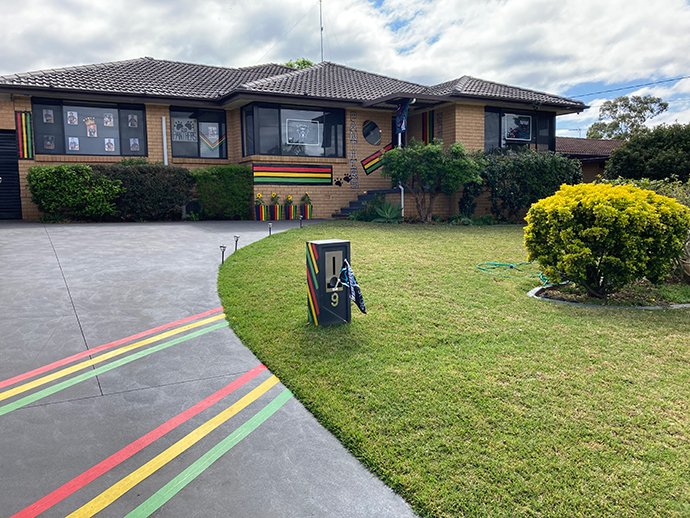 No matter the outcome, Ms Strathdee said she just wants the boys to feel supported and play a good game of football.
"We are hiring an outdoor cinema screen to watch it at home to make it a bit more exciting for the kids so we hope the rain holds off," Ms Strathdee said.
"The best part is that I am not nervous, I have no worries this year, just pure excitement and a bloody good feeling that we are going to do it."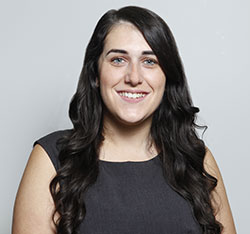 A graduate of Western Sydney University, Emily covers general news and politics for the Weekender.