Plans to construct an entertainment and amusement centre at Westfield Penrith have been approved.
Lodged earlier this year, the development application (DA) seeks to change the rear portion of the existing Target tenancy to a licenced indoor recreational facility and amusement centre.
Reconfiguration of the existing shopfront and facade fronting Jane and Riley streets is also slated, while 18 car spaces will be lost to make way for the development.
Scentre Group, which owns the shopping centre, said it would share more details, including retail updates, "soon".
"Evolving our retail, services and experiences mix to continue to meet the needs and interests of our local communities is important to us," a spokeswoman said on Friday.
"It reflects our customer-focused strategy and our plan to create the places more people chose to come, more often, for longer."
Scentre Group submitted the $9.1 million DA for alterations and additions to the north-east portion of the Plaza in March.
The DA responds to the growing demand for entertainment and recreational uses within the Penrith CBD and aims to enhance the existing late night trading options.
"The overall objective of the proposal is to better utilise the existing Target tenancy by introducing an entertainment/amusement centre use in the rear portion of the tenancy," a document attached to the DA shows.
"The proposed alterations to the external facade seek to enhance the external appearance of the centre as well as improve the pedestrian experience and activation along Riley Street and Jane Street."
The Weekender has reached out to Target for an update on the future of the Penrith store.
Last year, Target's parent company Wesfarmers announced the closure of about 70 stores and indicated others would be converted to Kmarts, however Penrith was not listed as an impacted location.
It is unknown when Scentre Group intends to begin construction.
The retail giant is still yet to commence its $10.7 million expansion of the shopping centre's south-western corner, which was approved back in April 2020.
That DA involves adding another 1,500sqm of retail space as well as a new children's play area, but will involve the loss of 20 car spaces.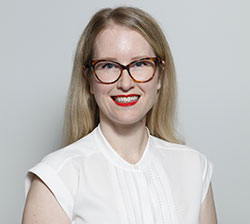 Alena Higgins is the Weekender's Senior News Reporter, primarily covering courts and Council issues.