A maiden NRL Premiership may be at the forefront of his mind but, away from footy, Panthers co-captain Isaah Yeo is preparing to deal with another significant, life changing moment.
The 26-year-old and his partner Ashleigh are expecting their first child later this year, with the pair currently juggling a very busy period footy-wise along with impending parenthood.
Fortunately for the happy couple, Ashleigh was able to travel to Queensland last month to live with Yeo while the Panthers are based at Twins Waters resort on the Sunshine Coast.
Speaking with Extra Time via Zoom, the Origin star said it's been a challenging time dealing with the various joys of pregnancy and work whilst being away from home.
"The missus is up here, she did the two weeks quarantine with the first wave of families. She's still working just over the computer and, with the baby, we're trying to get stuff organised at the minute," Yeo said.
"That was sort of the plan post-Origin [to get organised] but I just never went home, so we've been buying a bit of stuff online.
"We're very excited the pair of us, but I wish I was more organised," he laughed.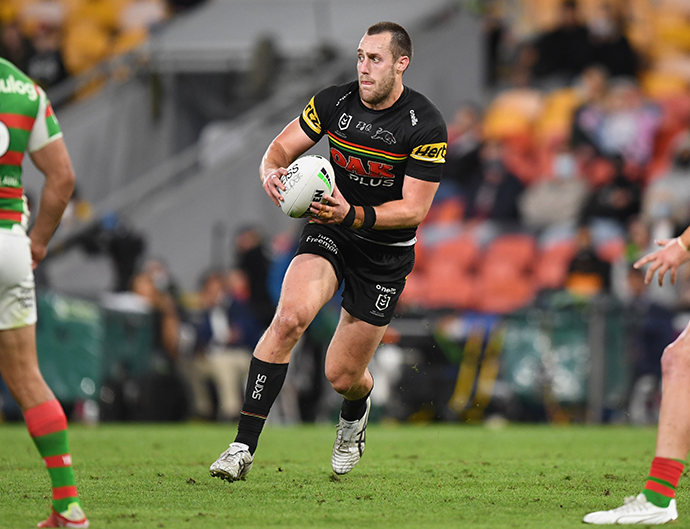 Having a newborn during a pandemic would be one thing, but preparing to have one while being interstate and living in a hotel has thrown up its own set of challenges.
Yeo said the pair have a plan with doctor's appointments to get through to the end of the season before they eventually return home to Penrith (with a Premiership) and to give birth.
"We've had a couple of scans done up here in Queensland, which has been good, but we have an obstetrician back in Penrith that we've just been doing over the phone consultations with," he said.
"At the moment, everything is travelling alright."
Yeo has expressed his sympathies to the state of New South Wales, which is currently in a world of pain due to the COVID-19 crisis.
"Our thoughts are with the people in Sydney in lockdown at the moment, I can't imagine how hard that would be," he said.
"We're fortunate enough to be given the opportunity to still be working and hopefully helping the Sydneysiders on the weekend, giving them something to look forward to.
"It's hard to see so many cases in Greater Sydney and the regions like Dubbo and Mudgee where I have family. I've got grandparents in Dubbo that I worry for. It's not nice to see but it's the world we are living in at the moment."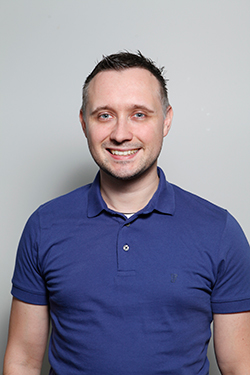 Nathan Taylor is the Weekender's Deputy Editor and Senior Sports Writer. He also compiles the weekly Chatter on the Box TV column. Nathan is an award-winning journalist, who has worked at the Weekender for a decade.