A man has been charged after a bizarre robbery took place in St Marys last week.
About 11.45am on Tuesday, August 24, police were called to a corner store on Monfarville Street, St Marys in response to an incident that occurred just before 11.30am.
It is alleged a 55-year-old man was working at the store when a man entered, holding a tennis racquet.
The man allegedly started yelling at the worker before picking up a metal stand and starting to attack him.
Managing to open a nearby cigarette cabinet which was behind the service counter, the man removed several packets of cigarettes and left the location with the tennis racquet in hand.
After investigations, a 40-year-old Oxley Park man was identified and arrested at a residential address in St Marys on Wednesday, August 25.
It is alleged at the time of arrest the male was in possession of proceeds of the robbery.
He was taken to Penrith Police Station where he was charged.
The man was bail refused and is due to appear in Penrith Local Court on Friday, October 22.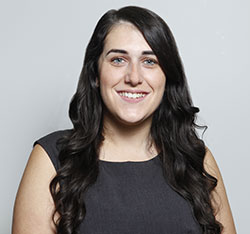 A graduate of Western Sydney University, Emily covers Local, State and Federal politics for the Weekender, as well as crime and general news.