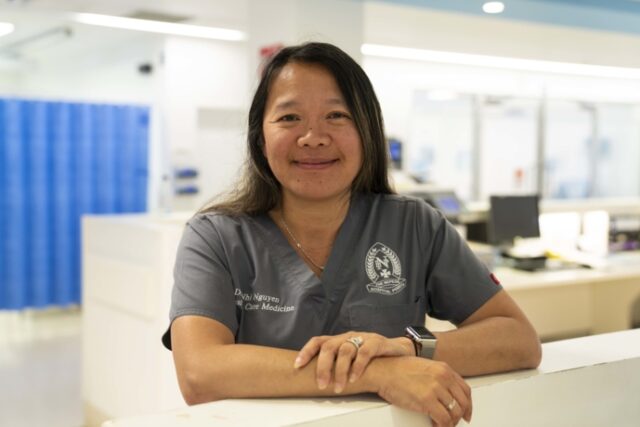 The community will have the chance to be a part of a COVID-19 discussion and Q&A tomorrow night with a leading local specialist.
On Thursday, September 2 at 7pm, Federal Member for Lindsay, Melissa McIntosh will be joined by Dr Nhi Nguyen for an online event which will be live-streamed on Ms McIntosh's Facebook page.
Dr Nhi Nguyen is the Senior Staff Specialist at our Nepean Hospital in the Department of Intensive Care Medicine, on the front line of COVID-19, caring for and protecting our community.
Ms McIntosh said that while the community is staying apart to stop the spread, it has never been more important to stay connected.
"The COVID-19 Delta strain is highly transmissible and dangerous. There is so much at stake, in both the fight against COVID and the path ahead," Ms McIntosh said.
"That's why I'm bringing one of our leading local medical experts to engage directly with our community on their questions and concerns.
"Many people in our community were moved by Dr Nguyen's pleas, on behalf of the doctors and nurses who are working tirelessly to protect us from this virus, for us to get vaccinated.
"Dr Nguyen works in intensive care, where 25 per cent of the COVID-19 patients are under 40 years of age. Her message is to get vaccinated to protect yourselves, your families, and our community.
"Already, 67 per cent of the Penrith LGA has had their first dose. We're charging towards our vaccination targets so we can end this lockdown, but we have to keep going.
"I look forward to speaking with our community on Thursday evening, and I encourage everyone to make sure they register and submit their questions in advance."
The live stream will be available from 7pm on Thursday, September 2 at www.facebook.com/MelissaMcIntoshMP and viewers can submit questions in advance
here.