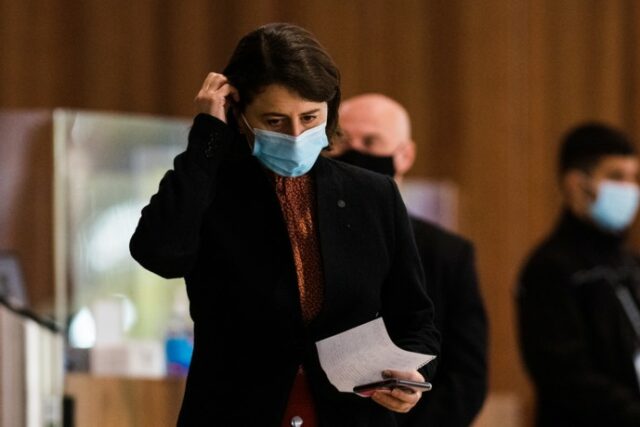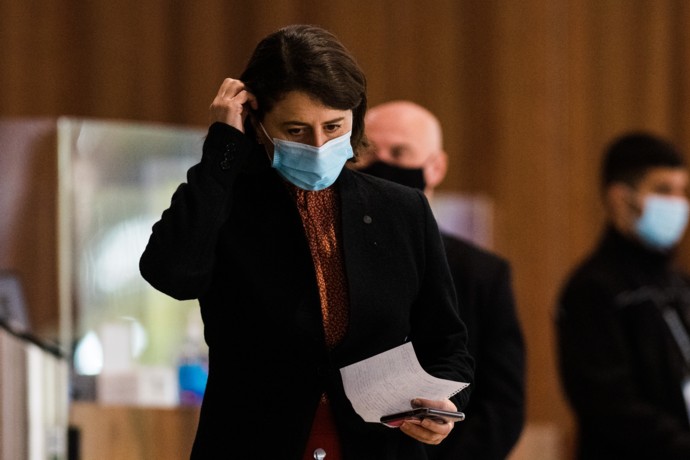 Business and industry groups are welcoming today's announcement that NSW will reopen its economy to fully vaccinated people from next month.
As reported earlier, everything from pubs and nail salons to movie theatres and restaurants will be back in operation to fully vaccinated people as soon as NSW hits the 70 per cent double dose target.
There's hope the announcement will encourage those who still haven't rolled up their sleeves to protect themselves and others by booking in a jab.
The Australian Retailers Association (ARA) has strongly welcomed the COVID recovery roadmap, which it says provides hope and greater certainty for businesses who are battling through their longest lockdown of the pandemic.
ARA CEO Paul Zahra said the roadmap follows significant ARA and industry collaboration and is a huge relief for retailers, in particular for hair and beauty salons and small businesses, who can look forward to welcoming back customers.
"As well all know, the NSW lockdown is taking a significant toll on peoples financial, emotional and mental health, which is clearly not sustainable. At last, people and businesses have hope for the future and a clearer idea of what life will look like after lockdown. Importantly, some regional NSW businesses will have an immediate reprieve from lockdown restrictions," Mr Zahra said.
"Whilst we don't have a specific date, NSW is tracking well for 70 per cent of the population to be fully vaccinated by mid-October. This will allow many businesses to plan with a greater degree of certainty and for a reopening of their premises in line with COVID-safe protocols.
"We appreciate this has been an incredibly difficult time for the small business community in particular, but there is hope on the horizon and today's roadmap is a welcome relief.
"The timing for reopening is incredibly important as we head into the busy Christmas shopping season, when most discretionary retailers make up to two-thirds of their profits for the year.
"Domestic travel to regional NSW will also be allowed under the reopening plan, which will provide a much-needed boost to regional businesses and tourism operators who've been severely impacted by the stay-at-home orders in Greater Sydney that have been in place for nearly three months.
"Whilst there are still important details to be ironed out around how proof of vaccination will work and be enforced under the existing QR code check-in system, we look forward to continuing those discussions with the NSW Government to ensure we can manage a safe reopening."
The NSW roadmap out of lockdown and the reopening of some regional areas will allow the ailing visitor economy to claw back the lost ground according to the State's peak tourism organisation, the NSW Tourism Industry Council.
"As vaccination rates rise, the NSW Roadmap and reopening of some regional areas is a light at the end of the tunnel for many businesses in the visitor economy that have struggled without the flow of visitors," said NSW Tourism Industry Council Executive Manager Greg Binskin.
"The news that restaurants, cafes, pubs, attractions, experiences and public events will be able to operate is a shot in the arm for those frontline businesses facing the consumers and those operating in the diverse supply chain of produce, goods and services that sustain them.
"Now is the time for business owners to review COVID-19 Safety Plans and get ready to reopen the visitor economy before our peak holiday season begins."
The Property Council of Australia welcomed the NSW Government's announcement. NSW Property Council Executive Director Luke Achterstraat said with vaccination rates encouragingly increasing today's announcement was due.
"The setting of clearer timelines and targets for greater freedoms including when businesses will reopen is welcomed," Mr Achterstraat said.
"However, further details will need to be determined including policy settings that prioritise economic recovery.
"We look forward to working with Government on advancing plans for the reactivation of our CBD and the re-opening of construction worksites. CBDs cannot be reactivated until workers are going back to offices to breathe life into our cities."
Mr Achterstraat said collaborative effort was needed.
"With Sydney's most recent office occupancy data detailing just 4 per cent – the lowest of all time, we need a concerted effort from business, people and government to come together to ensure our public spaces and central districts can bounce back," Mr Achterstraat said.
"Investment in attracting people back to the city and to public spaces is critical to ensuring Sydney and our other CBDs, the economic powerhouses of the state, are able to once again thrive."