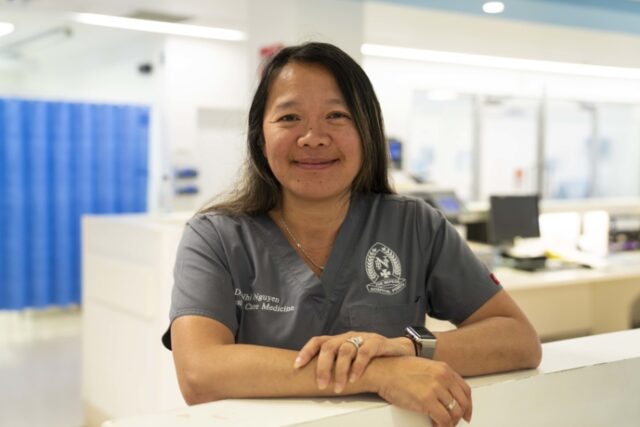 An Intensive Care doctor at Nepean Hospital has spoken about the worrying number of younger people being admitted to hospital with COVID-19.
Some 25 per cent of COVID-19 patients currently in Intensive Care are under the age of 40.
Dr Nhi Nguyen is an Intensive Care Unit (ICU) Staff Specialist at Nepean Hospital and member of the Intensive Care Operations team responding to the COVID-19 pandemic.
"What has worried us in the last few weeks is the increasing number of patients who are admitted to the ICU who are younger," she said.
"They are younger, they are staying in ICU for longer and they are needing care that can't be provided anywhere else in the wards.
"There are those who on breathing machines and heart-lung machines and what has really worried us is the number of young patients who are coming in."
On the same day that a new Pfizer clinic opened at Panthers Leagues Club focused on delivering vaccines to those aged 16 to 39, Dr Nguyen urged people to get vaccinated.
"We know that vaccination decreases your risk of severe disease and we know vaccination decreases your risk of death," she said.
"Our nurses and doctors are committed to providing care… and we really are genuinely asking for your help. Please, if you're able and you're between 16 and 39-years-old, book in and get your first shot of the vaccine. We know that it will protect you.
"Everyone underestimates when they get COVID. They didn't think it would happen to them."
Dr Nguyen said the situation at Nepean Hospital was heartbreaking with families unable to visit their sick loved ones.
"We know that it's difficult at the moment. We know that it's hard that your families don't get to come in and see their loved ones in ICU," she said.
"Our nurses who are the backbone of our healthcare system are providing care that is compassionate. They are holding their hands and they are comforting them because they know you can't be there.
"We are worried about the increasing number of patients who are admitted to the wards because we know at some stage they will need the care of the ICU team."
NSW recorded 818 new locally acquired cases to 8pm last night, 56 of which were in the Nepean Blue Mountains Local Health District.
Click here for the vaccine eligibility checker and to book.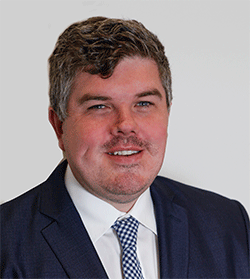 Troy Dodds is the Weekender's Managing Editor and Senior Writer. He has more than 20 years experience as a journalist, working with some of Australia's leading media organisations.