New houses are popping up all over Mulgoa Sanctuary in Glenmore Park but one special build that has kicked off this week will directly help fight childhood cancer.
Children's Cancer Institute has rallied the community for its Build for a Cure initiative, where a dream home will be built and 100 per cent of the auction proceeds will be donated towards cancer research.
Children's Cancer Institute Chief Marketing and Fundraising Officer, Anne Johnston said the organisation is fortunate enough to have generous partners that are making the project a reality.
"What is incredible is every single element is donated, so the amazing Wearn family from Mulgoa Quarries and Mulgoa Sanctuary have donated a 900 square metre plot of land in the stunning estate," Ms Johnston said.
"The beautiful luxury home is from McDonald Jones Homes, the bricks are from Austral, the tradies are all doing their work for nothing, the suppliers are donating everything… it is fantastic."
With the slab down and work underway, the four bedroom South Hamptons style house will be open to the public once complete, before going to auction in November.
"We are conscious of supporting COVID restrictions to keep the site safe so the build may take a little longer but it will be a special home including a theatre, playroom for kids, two and a half bathrooms, and a study," she said.
"Even if you are not in the market, you can support our work to cure every childhood cancer by buying a virtual brick in the house for a $20 donation at buildforacure.org.au."
Director of Mulgoa Quarries, Rob Wearn, said it was terrific to be involved.
"This project is a true legacy for the Wearn family," he said.
"We are incredibly proud to be donating a plot of much sought-after land within the beautiful Mulgoa Sanctuary.
"The house being built right now is thanks to all the volunteers and the generous donations, big and small by the community and partners involved. Come auction day, we know the sale of this house will help fund research being undertaken at Children's Cancer Institute to help find a cure for childhood cancer. It will also make a wonderful home for the lucky family who purchases this very special property!"
With the pandemic cancelling other fundraising drives, Ms Johnston said the campaign was more important than ever in the fight against childhood cancer.
"We have done great work in contributing to research meaning 80 per cent of kids survive today but still 20 children are diagnosed each week in Australia and sadly three will die every week," she said.
"So many of our events and activities will not be able to take place so this is worth ten times as much…we are blown away by the generosity and love that is being put in this house and we hope it makes a wonderful home for someone."
To buy a virtual brick in the house for a $20 donation, visit buildforacure.org.au/brick.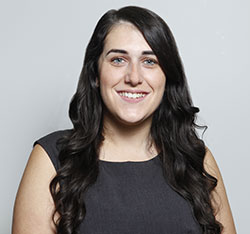 A graduate of Western Sydney University, Emily covers Local, State and Federal politics for the Weekender, as well as crime and general news.