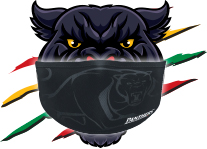 Odd half-time entertainment explained
I told you back in March that the bizarre half-time show that featured as part of the Panthers v Storm game was for a reality TV show.
All can now be revealed after 'Beauty and The Geek' aired last Sunday night on Channel Nine, with the Panthers a big part of the program.
The contestants had to perform a routine in front of the unsuspecting crowd at half-time, with host Sophie Monk and Pantherette Erin Camilleri watching on from the hill to judge the performances.
Inside the Panthers v Storm chaos
Penrith's preparations for last Saturday's match against Melbourne were thrown into chaos when the NRL was abruptly shut down less than 12 hours before kick-off.
Desperate to ensure its Super Saturday matches could go ahead, the NRL considered a raft of options including a possible last minute trip to Townsville to play the game there. Other rumours had the Panthers on a plane to Mackay. Referee Ashley Klein and other match officials were waiting in the foyer of their hotel, told they could be on a plane at any minute.
As we all know, the game was eventually postponed and played on Sunday after the NRL and Queensland Health agreed on new biosecurity rules governing the league's hubs in the sunshine state.
Koroisau doesn't have the Blues
Api Koroisau will return for Penrith this Saturday night against the Roosters, but it'll be a long time before he's seen in a New South Wales jersey again.
His indiscretions in camp are proving more and more costly, with the Blues reportedly telling Koroisau that he won't be representing his state regardless of his 2022 form.
Yesterday, they also hit him with a fresh $15,000 fine.
New Baby Fish
James Fisher-Harris has returned to Brisbane and is on track to return against Souths in Round 23. He returned to Sydney for the birth of his second child last week, and as difficult as it was, has now headed back north to complete the season with Penrith.
View this post on Instagram
Capewell eyes off new sport
Brisbane-bound forward Kurt Capewell admits he may try a new sport once things settle down with COVID-19. The 28-year-old says surfing is very much on his radar.
"I don't mind the hub life; it's been pretty good. The weather is nice up here… I look forward to getting to the beach as we are not that far away from the beach. So as soon as our bubble, hopefully, pops and we can go wherever we want, I'll be definitely looking to by a surfboard or something and get to the beach."
Cleary chips in
Spotted: Panthers coach Ivan Cleary helping pack up the pull-up media board after his press conference last Sunday afternoon. With limited staff now allowed at matches due to the new biosecurity rules, it's a case of everyone chipping in regardless of the job.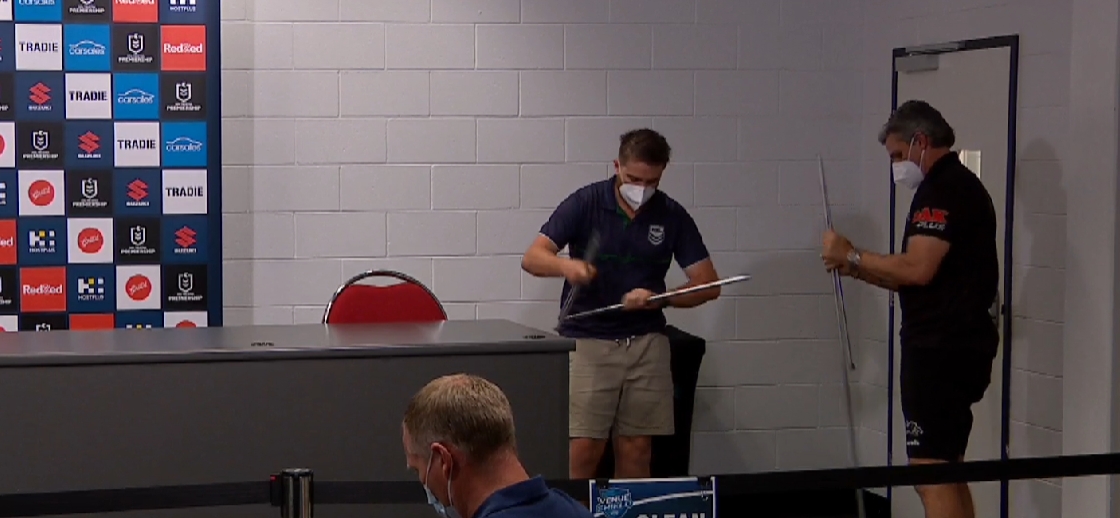 Mask up for pressers
Talking of the post-match press conference, coaches now wear masks for these commitments – as part of the beefed up COVID-19 rules agreed upon by the NRL and Queensland Health. It'll make for some quirky talking points in years to come, that's for sure.
Kikau likely to test open market
I told you last week that Penrith would likely have a fight on its hands to re-sign Viliame Kikau and that will certainly be the case. I've been told during the week there is "next to no chance" Kikau will sign a new deal with Penrith before November 1, which would mean he's essentially on the open market for the 2023 season and beyond.
The big forward will likely have to pick between money and club loyalty, because the Panthers are unlikely to match some of the offers he'll get elsewhere. Rugby union even copped a mention this week as a possible destination for Kikau.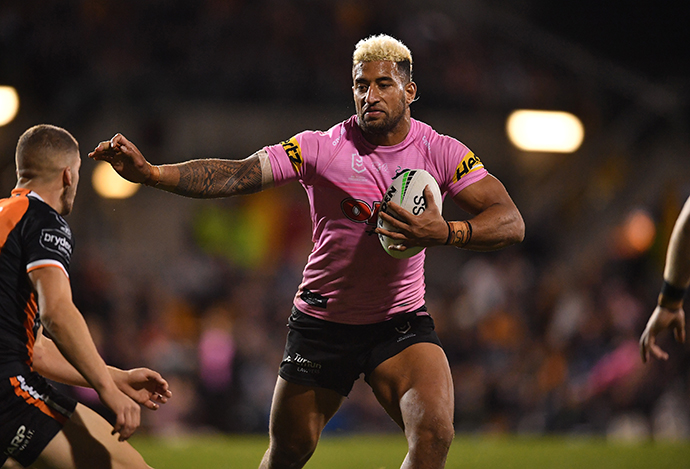 Stadium news on backburner for now
If you're wondering what's happening about a Panthers Stadium redevelopment announcement, don't hold your breath. There is no chance the State Government will announce any major infrastructure projects, especially something as debatable as a stadium, during the current lockdown.
I haven't been told it's off the agenda at all, but the Government obviously has much higher priorities at present. However, there's no doubt its Budget will need significant re-shaping given the enormous amount of money needed to pay out support grants for businesses during this time. Watch this space.
Panthers unlikely to return to Sydney
With the NRL now likely to stay away from Sydney until at least the Finals, it'll end up being four home games that Penrith fans will miss out on this year – the Eels, Broncos, Rabbitohs and Tigers.
Fans will be credited the value of those games when purchasing their 2022 memberships.
The club's corporate team is also working on plans for its sponsors, particularly those with corporate ticketing that couldn't be delivered for the back half of the season.