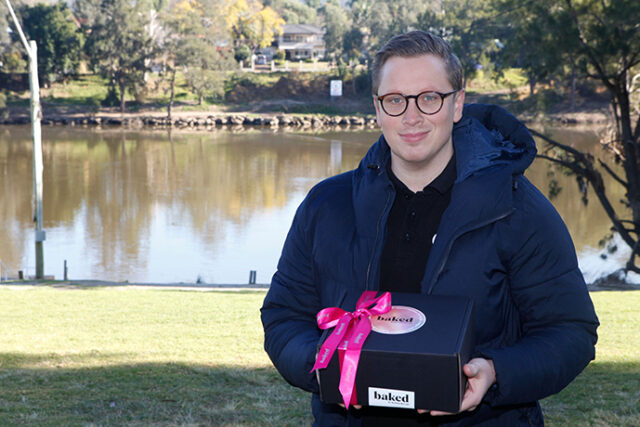 Penrith's Alex Cadger has launched a dessert gifting service so people can still enjoy some sweet treats during lockdown.
Baked by Blonde Butler allows customers to customise a brownie, blondie or cookie slab with delicious toppings and a special message of your choice.
Following in his parents' footsteps – they ran a small baked goods delivery business from Penrith when he was a child – Mr Cadger started his Blonde Butler business in 2015.
"My background is in marketing in advertising but then I did catering events as a hobby on weekends and that hobby turned into a job which turned into a company with three brands," Mr Cadger said.
"When we had to basically shut shop at the start of this lockdown we were running our boxed catering company but I started hearing a lot of people wanting to send dessert gift boxes to friends in lockdown."
Operating out of his Blaxland-based commercial kitchen, Mr Cadger said he wanted to have a point of difference with his products.
"There are so many great dessert delivery services around so I thought the novelty of customisation might be quite unique in this space," he said.
"You can send something funny or sweet for any occasion and trust me… I have seen some interesting things come across my desk!"
To launch his latest venture, the Blonde Butler engaged in some random acts of 'cake-ness' by sending 'Lockdown Legend' brownie slabs to people around Sydney including Mr Watkins Bar.
"Originally we were going to just send some to businesses in the hospitality industry as a little pat on the back from us but then it evolved," he said.
"We ended up doing cafes, bars but also doctors administering vaccines, front line workers, supermarket workers, parents dealing with schooling at home and just those doing it extra tough right now."
As people want to celebrate and connect while social distancing, Mr Cadger said initial reception to the deliveries has been great.
To place an order, visit www.blondebutler.com.au.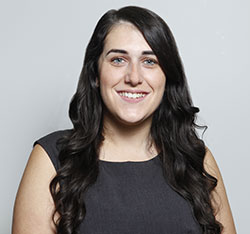 A graduate of Western Sydney University, Emily covers Local, State and Federal politics for the Weekender, as well as crime and general news.