Penrith local Chris Anastasi co-founded his active wear and supplements company in 2016 with no money, but a passion for health and fitness.
In five years, Muscle Nation has grown into a multi-million dollar business and now has products available in Coles supermarkets around the country.
The 37-year-old said that he and his business partner and best friend, Nathaniel Anthony used everything they could to fill a gap they saw in the market.
"I was working in marketing and had a second job pouring schooners and doing dishes at Panthers to save for the house my wife and I were building," Mr Anastasi said.
"My wife was then on maternity leave, and my family were paying my mortgage because I needed money for the business but Nathaniel and I felt there needed to be a proud Australian brand with a sense of community."
Building up an active community of followers on social media is one of the key factors Mr Anastasi said has contributed to their success.
"We started with active wear and just two years later we launched the supplements line but it is never just about selling something, but supporting our customers," he said.
"Our protein bars and powder have been on the shelves in Coles for a few weeks and we've had to renegotiate ordering because our community has backed us and flooded in to buy them which we are so grateful for."
While he has a team of over 50 employees at their headquarters in Brisbane, the proud Penrith resident said he is not planning on moving.
"We could move but our kids are in great schools, my wife Sophie works in Penrith and we love it here so I try to fly up every month to check on everything," he said.
"I am involved with the team as much as I can and then Nathan is up there, along with his wife Demi who manages everything for us so we make it work."
With a bright future ahead, Mr Anastasi said he encourages people to pursue their own dreams.
"We are very happy with how we are tracking but we will continue innovating our clothing and evolving our supplements…we will invest more to keep our employees happy and in the charities our brand supports," he said.
"If people are ready to work hard, have some experience and the confidence to chase their dreams then they should jump in and give it a go."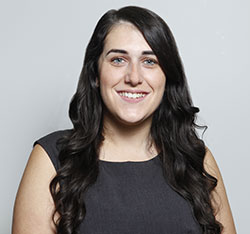 A graduate of Western Sydney University, Emily covers Local, State and Federal politics for the Weekender, as well as crime and general news.