Jordan Springs will receive its highly anticipated pub, with an independent planning panel approving the development.
Lodged in August last year, the $8.5 million Development Application (DA) was rubber-stamped by the Local Planning Panel (Panel) three votes to one last Thursday.
To be built on Lot 3989 Lakeside Parade, Jordan Springs, the masterminds behind the tavern hope the project will be shovel ready by late September/early October.
"I'm happy for the people of Jordan Springs, it's a great new suburb and it needs social infrastructure," Laundy Hotels' Craig Laundy said on Tuesday.
"It also needs local employment and there will be hundreds of jobs through the construction phase and then in the vicinity of 100 local jobs the day it opens moving forward."
75 submissions were received in response to the notification and exhibition of the DA, with 43 in opposition and 32 in support.
Issues raised included noise impacts, anti-social behaviour, proximity to residential development and the hours of operation.
Mr Laundy said those nervous about the pub needn't worry.
"It's just a nice, small neighbourhood tavern, it will have a great family feel to it," he said.
"They will be getting a beautiful bistro, really nice bar surrounds, kids play area outside, the food offering will be very reasonably priced because we understand price sensitivity for young families is always front and centre.
"I think we can deliver something the people of Jordan Springs will be very proud of."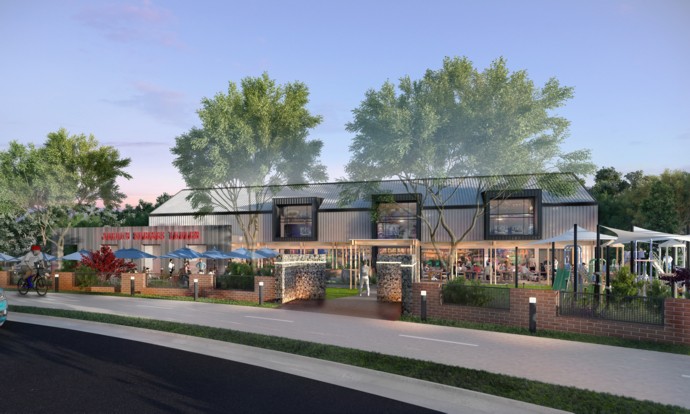 The Panel determined the development will "satisfy a need in the community for a leisure and entertainment facility", however one member disagreed with the approval, citing insufficient parking supply for the likely peak parking demand.
The original proposal included 48 parking spaces, with plans amended to include three additional spaces.
"The Panel was aware of the variation to the car parking rate required by the Development Control Plan but accepted that a lower rate is acceptable in these circumstances," the Panel's Determination and Statement of Reason shows.
"In recognition of this, the Panel imposed conditions requiring provision of courtesy buses and limiting the maximum number of patrons permitted."
The tavern is expected to take 12 months to complete, weather permitting, and operate to 10pm Sunday to Wednesday and midnight Thursday to Saturday.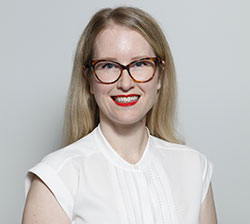 Alena Higgins is the Weekender's Senior News Reporter, primarily covering courts and Council issues.