Penrith City Automotive is going full throttle by offering incentives for its workers to get vaccinated against COVID-19 and is encouraging other businesses to get on board.
The car dealership in Kingswood is paying its 130 employees $500 each if they receive two doses of a Coronavirus vaccine by the end of the year.
Penrith City Automotive Dealer Principal, Garth Butler told the Weekender that his staff were a little shocked about the offer, but that the majority have been receptive to the idea.
"They were a little surprised with what we were prepared to pay them but car sales have been good over the last year and we wanted to give them a decent incentive to encourage them," Mr Butler said.
"It will cost us a little money now but it is our hope to provide our guests and staff with the utmost confidence that they're visiting a completely healthy and safe environment."
Employees who have already been vaccinated will also receive the bonus when they provide an official vaccination certificate.
Mr Butler said no one is being forced to get vaccinated but the team is working to help those who are interested.
"We have a large team so you will always get some skeptics and there is no pressure, if they don't want it that is fine, but I do believe in the future there will be benefits for people in the community who are vaccinated," he said.
"In our staff we have a mix of staff who are vulnerable, ones that can't find the vaccine yet and then some that are half vaccinated or fully vaccinated so we are working with them to find appointments to keep them safe."
Penrith City Automotive is encouraging other local business owners to consider incentives to work together to protect the Penrith community.
"I would encourage other businesses to work towards vaccination with their teams with whatever means they have got, it might not be monetary but could be leave entitlements or what fits them best," he said.
"It seems the only way to get back to normality is everyone being vaccinated so if I can encourage all of my staff to do it then that is already 130 people in Penrith done."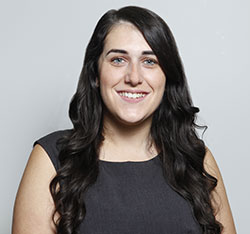 A graduate of Western Sydney University, Emily covers Local, State and Federal politics for the Weekender, as well as crime and general news.