The Thornton community could welcome a new coffee house and restaurant with a Development Application recently lodged with Penrith Council.
A vacant ground floor commercial tenancy at 26 Lord Sheffield Circuit has been slated for the food and drink premises, which the Weekender understands will be known as 'Hungry Sheffield' and 'Thornton Coffee House'.
It will be a welcome addition to the new estate, which is currently serviced by one cafe across from the train station.
"There will be two offerings, one which is going to be a cafe serving boutique coffee, sandwiches and pastries, and then the other one will be a kebab shop serving pizzas, kebabs and other Mediterranean food," Paul Marji, a designer behind the project said.
The proposal includes indoor seating and seeks to trade from 6am to 10pm seven days per week.
Meanwhile, another exciting Thornton cafe, Profiterole Patisserie, is expected to open next month.
Franchisee, Lucky Ghuman, confirmed the fit-out of the French-inspired patisserie located at 91 Lord Sheffield Circuit was continuing and would hopefully open in late August.
"People can dine in and takeaway, we have all sorts of patisserie cakes, French-style, plus we have sweets, desserts and lunch and breakfast, coffee, cocktails, ice cream cocktails, and mocktails," he said.
Mr Ghuman, who lives in Jordan Springs, said the shop will fill a gap in the local market and provide Penrith residents with greater choice for special occasions.
"We don't have anything in the west, we don't have much patisseries and cakes, you have to go to Woolworths and places like that," he said.
"We will be open 6am in the morning to 10.30pm at night, so customers will have a lot of hours to buy cakes."
Originally established in Guildford in 2003, Profiterole Patisserie will soon boast four locations across Sydney.
Other service offerings are expected to pop up across the estate as more vacant commercial tenancies at the base of the high rise buildings along Lord Sheffield Circuit are filled.
Located adjacent to Penrith Train Station, the area has undergone a dramatic transformation since UrbanGrowth NSW acquired the land from the Commonwealth Department of Defence in 2012 and completed the re-zoning and concept plan.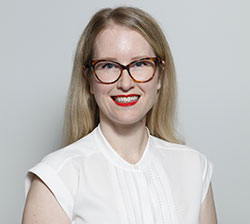 Alena Higgins is the Weekender's Senior News Reporter, primarily covering courts and Council issues.