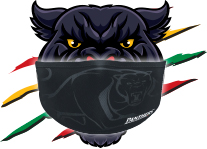 Panthers have new Queensland base
The Penrith Panthers will call the Sunshine Coast home for at least the next month after relocating from Sydney's west to Queensland earlier this week.
The Panthers will join the Knights, Roosters and Sea Eagles at their Novotel Twin Waters base, with home games to be played out of Sunshine Coast Stadium.
So far, the only future home game impacted by the COVID-forced relocation is the clash against Brisbane, originally scheduled for BlueBet Stadium on Saturday, July 24. But the reality is that the NRL expects clubs to be based in Queensland longer than the initial four week stint, with fears it could extend until the end of the season.
At this stage the Panthers are hopeful of being back home for their big clashes against Souths and Wests Tigers to end the regular season, but it's anyone's guess at present.
Families ready to fly north
While the players and critical staff headed to the Sunshine Coast on Wednesday, family members and other staff aren't due to fly up until Saturday.
They'll then undertake a quarantine period before they're free to live under whatever restrictions are in place in Queensland at the time in question.
Fish on board despite family conundrum
There was some doubt about James Fisher-Harris flying to Queensland on Wednesday given his wife is heavily pregnant. However, the recently re-signed forward made the trip and is due to play against the Warriors on Sunday.
Momirovski offers relocation experience
Centre Paul Momirovski has taken it upon himself to provide plenty of advice about what players needed to pack for the Sunshine Coast venture.
"We are lucky enough to have Paul Momirovski give us a few tips after being with the Storm crew last year," forward Scott Sorensen said.
"He gave us a rundown of what's essential and what isn't. He said you don't need to pack a month of deodorants, just be smart about it. Bring what you need for two weeks and you've got Woolworths and Coles to deliver to you up there. Just be smart about what you're going to throw in your bag, just little things like that."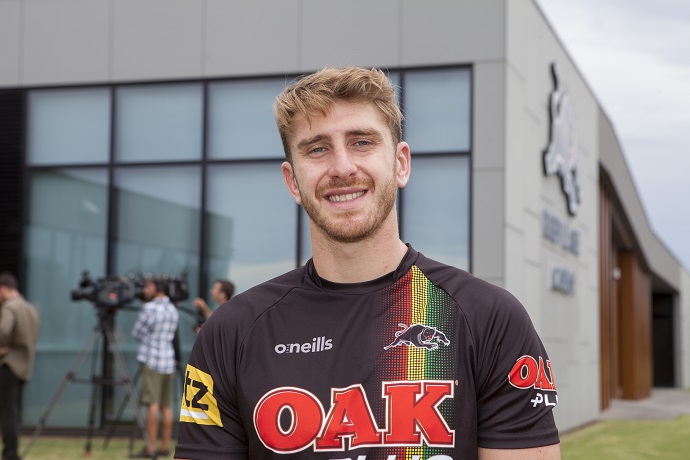 Grand Final venue in doubt
The NRL could be headed for a showdown with the State Government if the COVID crisis continues into September and October.
The Grand Final is scheduled to be played at Stadium Australia on Sunday, October 3 and the NRL has a contract with the NSW Government to play the season decider in the Harbour City until at least 2046.
But the NRL doesn't want to play the Grand Final in front of an empty stadium and would equally be unhappy about the prospect of a reduced crowd, particularly given there's a good chance two Sydney clubs could be involved.
That latter point is where the drama could come in – the State Government would likely push for the game to go ahead in Sydney even if it had reduced capacity restrictions. In that case, the NRL would want to open the game up to the highest bidder with Melbourne's MCG a real possibility. It's far too early to be having any firm discussions at this point, but it's certainly on the NRL's radar.
Panthers take financial hit
The relocation to Queensland is having a huge impact on Penrith's bank balance.
While the NRL is funding the move, the reality is the club is facing a huge headache given it can't meet commitments to many sponsors and corporate ticket holders, let alone Members.
Adding to the problem is that the Panthers Leagues Club remains closed and is earning no revenue. The club estimates it would have lost $500,000 alone on the night the Eels match had to be played behind closed doors.
NRL CEO Andrew Abdo has promised that clubs will be "looked after" during this period, but no specifics have been conveyed at this stage.
Api looking good in Blue
How good was it to see Panthers hooker Api Koroisau make his State of Origin debut on Wednesday night? Koroisau is still one of the most under-rated players in the game but is a key reason the Panthers can keep winning over the next few weeks even without Nathan Cleary and Jarome Luai. He's a true game changer and sets the agenda for the flow of the match. Looking great in blue, Api!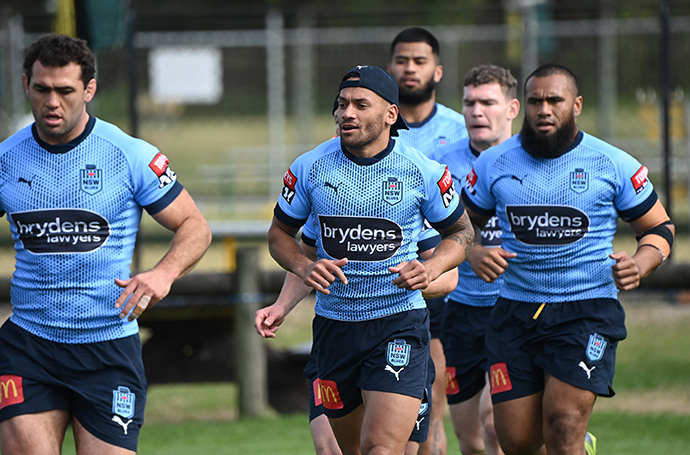 Fletch returns to Twitter
It's been a long time between Tweets for Panthers CEO Brian Fletcher. He was last active on Twitter back on August 6, 2016 when he retweeted news of Sam McKendry becoming a first-time Dad. But almost five years later, he's back – Tweeting last Friday: "The great tip-off". We presume it may have been a reference to the NBA Finals.
The great tip-off

— Brian Fletcher (@brianfpanthers) July 9, 2021
Tech issues for metre eater
Spotted: Panthers winger Brian To'o struggling to get a decent WiFi connection during a Zoom interview with 'The Big League Wrap' on Fox League last weekend.
Museum idea has support
Thanks to all the people who wrote in last week supporting my idea of a museum dedicated to Penrith's proud history. Let's hope the Board or a key executive takes up the idea – there are so many memories that deserve to be proudly on display, and so much memorabilia collecting dust in all parts of the club and stadium.
Birthday wishes
A big happy birthday to Panthers centre Paul Momirovski, who turned 25 on Tuesday. And even though he plays for Queensland, happy birthday to Kurt Capewell, who turned 28 on Monday.
Masked Panther stays in lockdown
Unfortunately The Masked Panther hasn't been granted an exemption to enter Queensland but I'll still be here slugging away for the fans. If you've heard a rumour you think I should know about, shoot an email to [email protected].