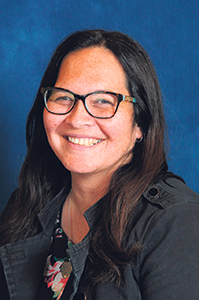 Another Independent candidate has emerged to challenge Penrith Council's hotly-contested East Ward.
Businesswoman and East Ward local Melanie Holdsworth has announced she will run in this year's Penrith Council elections.
Ms Holdsworth said running as an Independent means she can truly represent the voice of the local community.
"We live in a democracy and one of the most powerful ways to use your voice is when you vote," she said.
"Penrith is a growing and developing city at a crossroads.
"It is important that the community has a choice to support someone who will listen to and understand them.
"Someone who can empower their voice, so that informed decisions are made to benefit as many local people as possible, both now and into the future."
Ms Holdsworth, who first moved to St Clair in 1987 when her family migrated to Australia, said she holds a special place in her heart for the City she still calls home.
"I am grateful for the opportunities I have had as a result of living in Penrith," she said.
"I believe I offer diversity and will use my personal experiences to give back to our community."
While it is her first tilt at Council, Ms Holdsworth has worked closely with councils and community groups for many years.
"In the past this has included collaborating with people in the community, government agencies and businesses to support initiatives such as affordable housing and mental health," she said.
She has also been an active member of the community and volunteers her time on not-for-profit boards, charities, businesses and sporting teams.
Ms Holdsworth plans to focus on involving people early on in the decision-making process so as many social and financial impacts as possible are considered.
"I will make sure the things that matter to the people in East Ward will be at the forefront of all Council decisions," she said.
Married with two grown up children, Ms Holdsworth said she was fortunate enough to be at a stage in her life where she could put her name forward and hoped to inspire others to do the same.
"If the future of our local community matters to you and you want your voice to be heard in the Council chambers, vote for me on September 4," she said.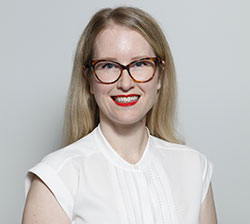 Alena Higgins is the Weekender's Senior News Reporter, primarily covering courts and Council issues.