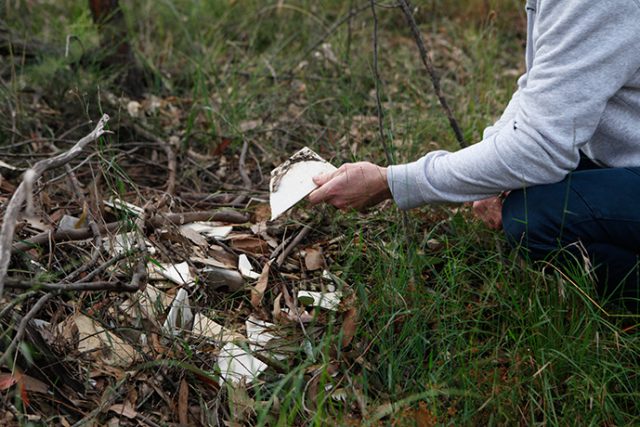 The beautiful bushland that surrounds Leonay, often used for recreation, is being damaged by an increase of illegal dumping.
Some residents have had enough of seeing the scattered rubbish, but the culprits responsible could be locals.
Matthew Beard is a new resident who said he has noticed waste being left behind when he walks around the area.
"We moved in about 12 months ago and have noticed concrete slurry, timber off-cuts and recently three truckloads of dirt dumped in there," Mr Beard said.
"The section at the top of Leonay is widely used for recreational walking and mountain biking so it is a shame to see."
While Mr Beard has not witnessed anyone committing an offence, the wrongdoers could be closer to home.
"I don't think it is people coming from out of the area, but I have seen people doing concreting, or work to their homes and yard then the incident of dumping occurs not long after," he said.
"Whether it is locals being lazy or contractors seeing it as an opportunity to dispose of it without paying to do it the correct way, it is wrong and can cause a hazard for people using the tracks which will lead to it potentially being blocked off."
The incidents have been reported and the Weekender understands that it has been referred for investigation by the Western Sydney Regional Illegal Dumping (RID) Squad as a landfilling matter.
A Penrith City Council spokesperson said the Environmental Protection Agency (EPA) enforces strict laws relating to illegal dumping.
"These are enforced to ensure wrongdoers pay heavy penalties for potentially harming human health and the environment, and deter dumpers from repeating the offence," the spokesperson said.
"The Protection of the Environment Operations Act 1997 (POEO Act) is the primary piece of environmental legislation regulating illegal dumping in NSW and provides a tiered range of on-the-spot fines and penalties for illegal dumping offences."
With on-the-spot fines ranging between $2000 and $8000 for individuals and corporations, offenders can face further severe penalties including jail.
The spokesperson said if you encounter illegal dumping, you can report it.
"You can report it using the NSW EPA hotline 131 555 or via the EPA's online reporting service RIDonline at ridonline.epa.nsw.gov.au," he said.
"When reporting illegal dumping incidents please provide as much detail as possible, including location of the illegally dumped material, description of the material, date that you first noticed it and information about the dumper."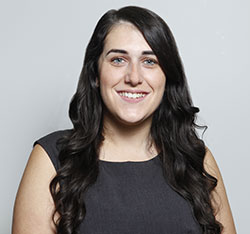 A graduate of Western Sydney University, Emily covers Local, State and Federal politics for the Weekender, as well as crime and general news.