A man has been charged after using offensive language and assaulting a police officer in St Marys.
About 12.45pm on Sunday, July 18 a police Sergeant was at a shopping centre in St Marys.
It is alleged the officer saw an interaction between a woman and a man, who was not wearing a mask.
The man and woman started arguing, and the 42-year-old Erskine Park man was heard swearing and verbally abusing the woman.
The Sergeant allegedly approached the man to intervene and he began verbally abusing the Sergeant before walking away. The Sergeant then attempted to question the man in relation to not wearing a mask and he continued to abuse the Sergeant and walked to his vehicle.
Attempting to arrest the man for the offence of 'Offensive Language', it is alleged the man pushed the Sergeant to the chest with force, pushing him onto the bonnet of a nearby vehicle.
Members of the public intervened before further police arrived and the man was arrested.
He was charged and will appear in Penrith Local Court on Friday, August 13.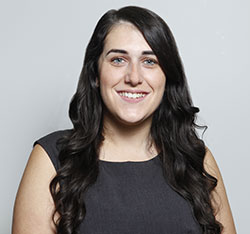 A graduate of Western Sydney University, Emily covers Local, State and Federal politics for the Weekender, as well as crime and general news.