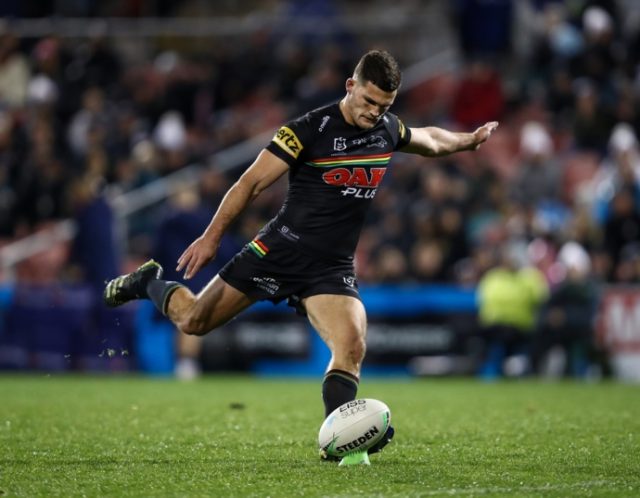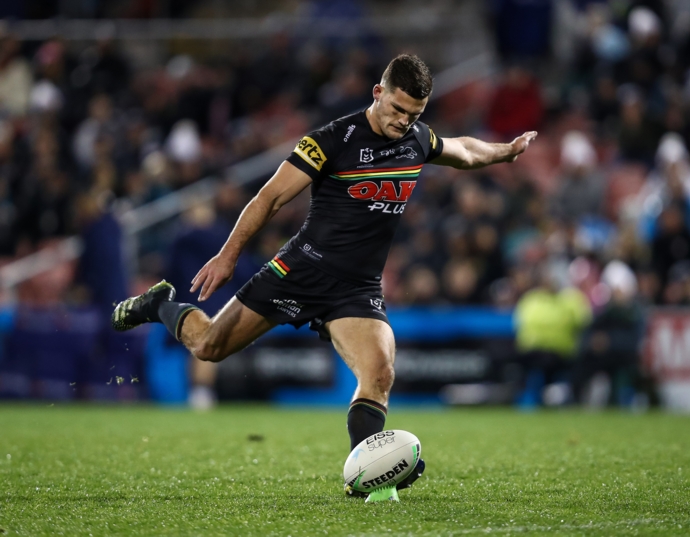 Panthers supporters everywhere breathed a huge sigh of relief just after Midday on Wednesday when it was announced that co-captain Nathan Cleary would be sidelined for at least a month as he rehabilitates a shoulder injury suffered in Origin II last Sunday.
Following expert medical advice, Cleary was given the green light to delay surgery on his right shoulder until after the season.
The positive news on the 23-year-old playmaker was welcomed with open arms at Panthers HQ this week, with players over the moon that their star halfback was a big shot of returning in time for their run to the Finals.
NSW Blues and Panthers teammate Liam Martin said it's given the whole club "a massive boost" knowing Cleary will be steering the ship again very soon.
"Knowing he'll be back is a big confidence boost," he declared.
"I saw him (Cleary) this morning and he said his shoulder isn't feeling too bad. He said he'll miss a few weeks but hopefully will be back a bit later.
"He was positive, he's always a positive person. He's going to do everything possible to make sure it's right. I have faith in him that he'll be back to his best in no time."
Due to the nature of the tear in Cleary's right shoulder, there were serious fears he could miss the remainder of the season if immediate surgery was required.
Panthers co-captain Isaah Yeo knows exactly what his fellow skipper is going through after suffering a similar injury, which ultimately resulted in a shoulder reconstruction, back in 2019.
Yeo said if anyone can deal with the pain and work his way back, it's Cleary.
"He absolutely has a high pain threshold and is extremely tough, which showed again last Sunday night," he said.
"Returning this season is absolutely doable… we have some really good physios here and you have a professional like Nath who will be giving himself every chance to strengthen his shoulder and get through it.
"He's an incredibly tough player – he got through 70 minutes with it annoying him the whole game. I don't think pain is a worry for him."
With his season still alive, Cleary will immediately begin rehabbing his shoulder – working alongside some of the best physios and medical professionals in the game.
Yeo said it will be a tough four to six on the sidelines for Cleary as he works to build up the strength in his shoulder to avoid another serious dislocation.
"All shoulder injuries are different, but the physios will give him a plan and he'll tackle it," he said.
"What rehab does is try and limit that (dislocation) from happening again. It will happen again at times but hopefully not as bad.
"He's extremely tough but we're very lucky to have some quality physios here. We've put ourselves in a position where he can take four to six weeks to get it right leading into Finals. He's the ultimate professional."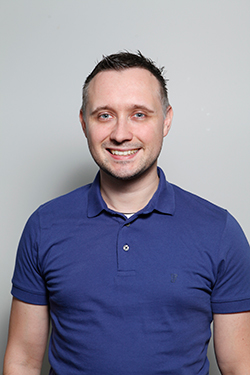 Nathan Taylor is the Weekender's Deputy Editor and Senior Sports Writer. He also compiles the weekly Chatter on the Box TV column. Nathan is an award-winning journalist, who has worked at the Weekender for a decade.