The Spooky Men's Chorale will bring their harmonious blend of silly and sublime back to The Joan in July.
Armed only with their voices, a sly collection of hats and facial hair, and a twinkle in the eye, the Spooky Men's Chorale commentates on the absurdity and grandeur of the modern male.
Formed in the Blue Mountains in 2001 by Christchurch-born 'spookmeister' Stephen Taberner, the Spooky Men soon attracted attention with a judicious combination of Georgian table songs, pin drop beautiful ballads, highly inappropriate covers, and immaculate man anthems like 'Don't stand between a man and his tool', all of which amounted to a manifesto for the new breed of man: happily suspended between thug and wimp.
Find out why the group has won over audiences internationally with its blend of beautiful ballads and tongue-in-cheek humour. They sold out last time they performed at The Joan so do not let this experience pass you by.
"The Spooky Men's Chorale' is on at The Joan in Penrith, on Friday, July 2 at 7.30pm and Saturday, July 3, 2021 at 2pm. Tickets are from $49.50. To book or for more information call 4723 7600 or visit www.thejoan.com.au.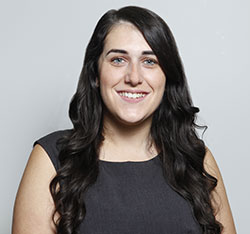 A graduate of Western Sydney University, Emily covers Local, State and Federal politics for the Weekender, as well as crime and general news.