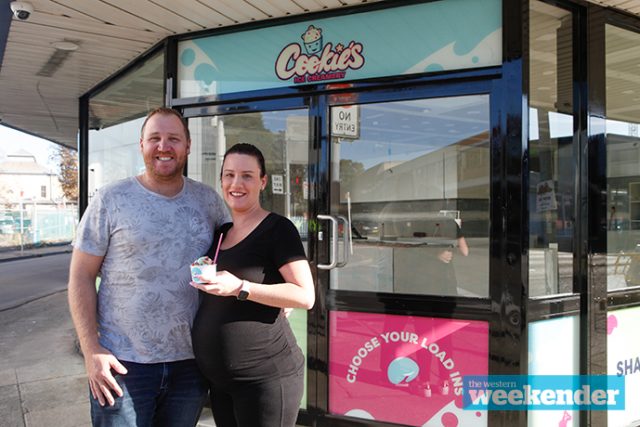 A new ice creamery opening on Henry Street in Penrith will have you screaming for ice cream and its selection of sweet treats.
Located in the former Multisecure Locksmith and Security shop, Cookie's Ice Creamery is currently being transformed into an oasis for ice cream lovers.
With cookies and cream and choc mint the top pick for Guy and Melissa Cook, the Glenmore Park-based owners think their new venture certainly is a delicious one.
"We love ice cream and will be doing load-ins so you can create your own flavours, along with waffles, pancakes, crepes, cakes, pastries and coffee, because a lot of shops are missing the important coffee part for parents," Mr Cook told the Weekender.
"A couple of our friends are coeliac so, while we can't have a full gluten-free range, we do have a great supplier that has some alternatives, along with vegan options so everyone can enjoy it."
Getting the scoop on the competition, Mr Cook said they hope to provide a fun option for the area.
"We found in the market research we did in Penrith that there are ice creameries around, but not those that cater to families to sit down and really enjoy your dessert, so it was an exciting opportunity to fill that gap," he said.
"Pardon the pun but the other shops are a little cold, you just get your ice cream and leave, so we wanted to create an environment where you can come with your family, first date or friends."
Ms Cook said the shop will have different elements to add to the overall family-friendly experience.
"Our main colours are bright with hot pink and teal, and we plan to have board games customers can sit down with as well as a kids section with a little ice cream stand and wooden toys," she explained.
"We also plan to do birthday parties so if parents don't want to clean up at their house they have the opportunity to do it at our venue."
Already part of the Penrith community, Mr Cook said they want to be competitively priced and give back to the area.
"We are trying to be the lowest priced in the area, so when you do enjoy your treat, you are not overpaying for it," he said.
Locals only have to wait a few more weeks to dive in.
"We are hoping to open around mid-June and in that first week we are giving a free small ice cream to frontline workers, like police, ambulance officers and nurses just to say thanks," Mr Cook said.
To keep up to date, visit www.cookiesicecreamery.com.au.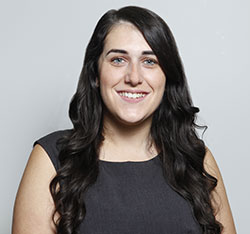 A graduate of Western Sydney University, Emily covers Local, State and Federal politics for the Weekender, as well as crime and general news.