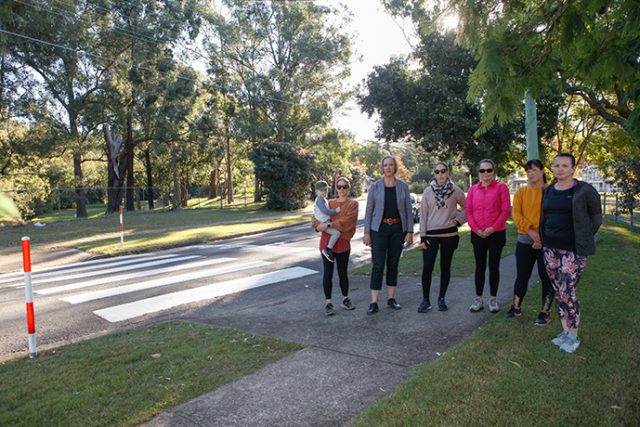 Parents from Leonay Public School are worried that multiple near misses on a pedestrian crossing could end with a child being hit by a car.
The crossing on Leonay Parade seems to be missed by drivers, with motorists failing to slow down or stop for people.
Leonay resident Stephanie Cook said there is multiple factors as to why the crossing causes issues.
"The problem is it is on a bend in an awkward spot, so it can be hard to see. There is poor visibility with branches and the cars speed through, so there needs to be better sign posting that it is a school zone, which means kids are around," she said.
"My son is in Year 5 and sometimes I let him walk home with his sister, who is in Year 2, to have a little independence and I tell them to beware, but I do really worry about them."
Mandy Larkham, who is one of the many local parents trying to get the issue addressed, said she has had her own near miss experiences.
"All of my examples are during afternoon pick-up and I have even been in the middle of the crossing and a lady nearly hit me, but I was lucky I heard the car and jumped out of the way," she said.
"We are teaching our kids to check both ways twice and making sure cars are at a complete stop before crossing, but I have had drivers look right at me and they keep going."
Fellow mother Melissa White said her son is now too scared to use the crossing, in fear of getting hit.
"He is in Year 3 and does not want to walk to school or have the responsibility of bringing his brother with him because we have witnessed so many near accidents," she said.
"Often I am there with my kids, a pram and our dog waiting for cars to stop, who act like they don't even see us."
The Weekender understands that Nepean Police Area Command have been made aware of the incidents of non-compliant drivers and are inquiring into the issue.
A Penrith Council spokesperson said a review and measures, such as trimming of trees to improve visibility of the crossing and regulatory signs, will be undertaken.
"The current pedestrian crossing has additional traffic engineering treatments to support improved road safety, including the white zig-zag line and wider centre lines with rumble strips that improve motorist awareness of the pedestrian crossing," the spokesperson told the Weekender.
"Council's Traffic Engineers will conduct a review of the location, including vehicle speed and volume counts, to determine if further improvements are warranted."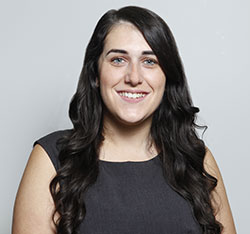 A graduate of Western Sydney University, Emily covers Local, State and Federal politics for the Weekender, as well as crime and general news.