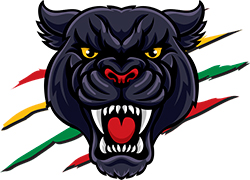 NRL investigates crowd behaviour
Not all Penrith fans were well behaved at Leichhardt Oval last Friday night but for anyone (including leading journalists) to suggest Tigers supporters didn't cross the line is preposterous.
The Tigers and the NRL are rightly investigating claims that cans were thrown at Penrith fans by Tigers supporters – crowing after their side moved into 11th spot on the ladder, edging closer to that ninth placed finish they're renowned for.
Tigers fans sledging Ivan Cleary was good theatre, but the Panthers have raised some concerns about the lack of security response. If things had escalated it could have gotten very ugly.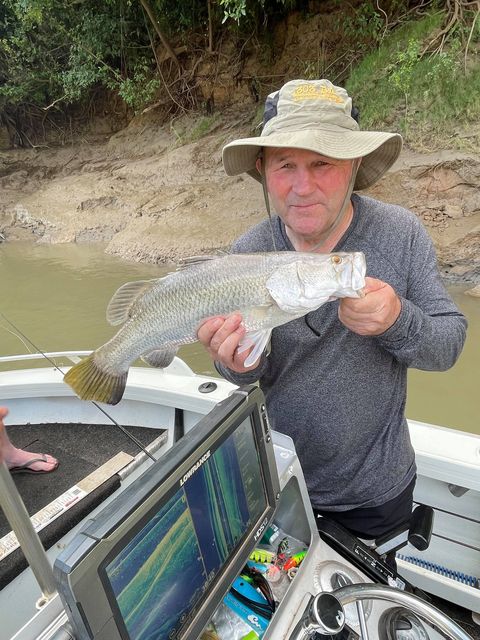 How big, Roycie?
We've got photo evidence to match the story Royce Simmons is sure to tell about his fishing exploits now that he's back from a Northern Territory trip.
Roycie was very proud of the barra he managed to catch up north while on a getaway with some key Panthers sponsors who are part of the Captain's Club.
Edwards backs new stadium
Panthers fullback Dylan Edwards is backing a new stadium in Penrith, ahead of an expected announcement in the upcoming State Budget.
"It would be awesome! The more Panthers fans you can fit in the stadium the better. The more you can grow the game out here the better," he said.
"To get an upgraded stadium and better facilities and fit more people in couldn't hurt the club."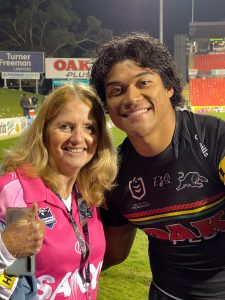 Brian spreads the love
Brian To'o has been spotted spreading joy to a loyal fan living in Queensland. Leanne Geerin received a heartfelt video message while in hospital suffering a rare heart disease that caused her to have a pacemaker and defibrillator inserted, which came as a major shock to the fit 59-year-old.
"I just want to pass my gratitude and love to Brian and the boys for giving me one of the best gifts ever," Ms Geerin said.
Freddy to visit Kingswood
NSW coach Brad Fittler will be heading to Kingswood Sports Club next Friday afternoon as part of a special promotion for the Panthers v Roosters game later that night.
The Club is running a huge game day event from 4pm with Fittler on stage for a pre-game chat at 5pm. Luke Keary and Billy Smith will also be in attendance, while free buses will run from the Club to BlueBet Stadium for the big game.
Method to the madness at betting agency
So exactly why did Sportsbet pay out on bets placed on Penrith winning the premiership last week? Simple answer – free publicity. Given the short odds Penrith have been at to win the comp since way back when the market was framed in November, it's not the biggest hit to the betting agency to pay out punters – especially given they'd expect some people would re-invest.
The free publicity they got out of it would have easily paid for the payout if it ends up being an error (which it won't, of course!).
Spotted
Brian To'o and Jarome Luai, along with the rest of Penrith's Origin representatives, cheering on their Penrith teammates at Leichhardt Oval last Friday night.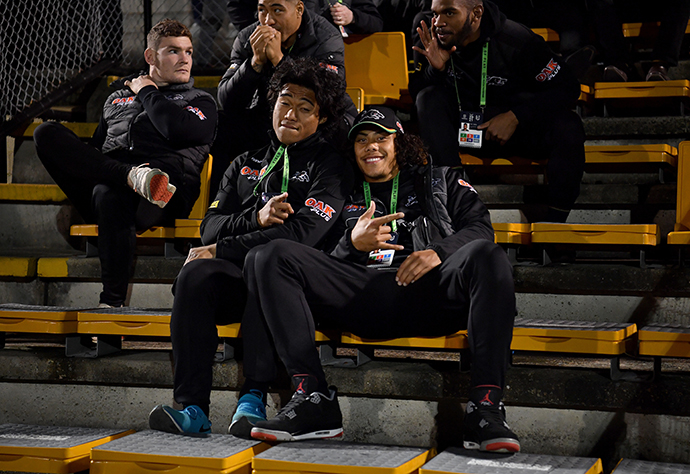 Journos didn't get the memo
It was very quiet over at Panthers HQ this week, with just two journalists (including the Weekender's Nathan Taylor) turning up to Penrith's media opportunity on Monday.
A mixture of Origin, other clubs holding media opportunities and city journalists thinking Penrith is three hours away contributed to the poor turn-out. Don't let anyone tell you players aren't put up for positive stories every single week – they are, the media just needs to put some effort in to cover them.
Spotted II
Paul Momirovski in the Wests Tigers dressing room after last Friday's game at Leichhardt Oval, catching up with his former coach Michael Maguire.
Still friends
Trent Barrett was spotted enjoying a beer with Penrith coach Ivan Cleary after the two sides played at Panthers Stadium a fortnight ago.