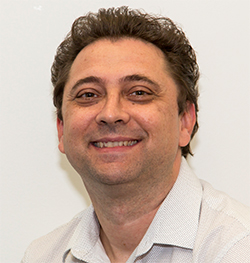 There are three dates the Penrith coaching staff and players will be looking forward to over the second half of the NRL competition.
July 2, July 31 and August 29.
On July 2, the Panthers will host their local derby against the Eels at BlueBet Stadium. Penrith and Parramatta games are always something to look forward to and there's a special feeling you get whenever you beat the Eels.
On July 31, it's the second Grand Final rematch of the season against the Melbourne Storm. The Panthers got the chocolates in Round 3 at home, but beating the Storm at AAMI Park would be something to remember.
However both these games are merely a tasty entrée to what will be the main event at BlueBet Stadium on August 29. Oh yes, I'm talking about a rematch with the Wests Tigers. I know plenty of Panthers supporters who cannot wait until the day arrives.
The Tigers beat a Penrith side with eight of its best players missing last week to end the Panthers' perfect start to the season. Although there was no mention of this 'fact' by any of the Wests Tigers players or their coach in the post-match press conference. It's as if that one 'huge' piece of relevance was…err irrelevant.
Well I'm here to tell you, it wasn't. The win, in my opinion, will always carry a big asterisk (*) next to it.
The way the Tigers fans carried on after the match is still under investigation by the club, and all I can say is I hope no Panthers supporters behave in a similar manner no matter what the result on the night.
I can tell you one thing, the team the Tigers will face in Round 24 won't be the side they beat last Friday. They'll find the going a lot tougher this time around.
And I for one, can't wait.
What caught my eye last week…
Absolutely nothing. First weekend in years where I didn't enjoy any of the matches.
What game I'm looking forward to…
I really like the look of the Eels vs Tigers match at Bankwest Stadium. If the Tigers can beat the Eels, they'll show they can do more than just beat half-strength teams.
My tips for the week…
Sea Eagles, Panthers, Roosters, Bunnies, Raiders, Storm, Eels, Dragons.
The final word…
The four games last weekend showed why we have to look at the viability of holding State of Origin as either stand-alone games or at the end of the season like last year. Taking out close to 40 of the best players in the competition really lowered the standard of each side which took part, whether the team had one player out or seven.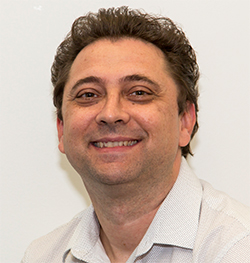 Peter Lang is an experienced writer, who has been covering rugby league for several decades.