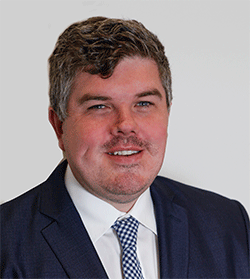 If you're feeling like you've got COVID fatigue, you're not alone.
Here we are again, some 18 months since 'Coronavirus' became part of our vocabulary and we're still dealing with unpredictable and ever-changing restrictions.
On Wednesday NSW Premier Gladys Berejiklian stopped short of a full blown lockdown, but she did implement a range of new restrictions, including the need for masks to be worn in offices and outdoor seated events to be limited to 50 per cent capacity.
We'll be wearing masks at Woolies again, gym classes will be restricted and singing and dancing is back off the agenda, except for small groups at weddings.
The yo-yo of restrictions is frustrating and the community response this week has reflected that, with apathy towards restrictions growing and question marks about when this will all stop.
There's anger, too, given this was all sparked by a frontline worker who wasn't vaccinated.
We can hope these new restrictions will only last one week, but the health advice will determine that.
"Health advice", of course, has become the term used to justify pretty much every decision on restrictions as far as the pandemic goes.
And it's true, we should be following the advice of the experts. And despite my reservations, I'll mask up for the next week, trusting in Dr Chant and her team.
But you can't blame people for being sceptical of the advice that comes from some of our health officials.
We've had South Australia's Chief Health Officer urge AFL fans to avoid touching the ball if it happened to be kicked into the crowd at a recent match in Adelaide.
"My advice to you is to duck and do not touch that ball," she urged.
We've had Victoria's main man, Brett Sutton, fly off to Canberra for a glitzy awards night while his health orders kept Victorians locked in their homes.
"You can't really honour people for their fantastic research without being there in person," he had the hide to say.
Then you've had Queensland, at one stage of the pandemic telling people they had to wear masks when driving in their own cars.
All of these people are exceptionally well qualified but with advice like that you can understand the apathy that is being developed for the virus and restrictions that come with it.
So what will stop the on-again, off-again nature of restrictions, and the silliness of border closures that divide, not unite us as Australians?
The answer of course is the vaccine.
We're seeing the United States and Europe re-open again, despite numbers of cases still in the hundreds per day in some areas. They're backing the vaccine, however, to ensure their health systems do not become over-run despite the new cases.
Eventually we will need to do the same. This whole mission of "zero cases" is an impossible dream, especially once the world starts to open up again.
We'll need to live with cases and outbreaks, knowing the vaccine is preventing a full blown health crisis.
To get to that spot though we'll need two things: the Federal Government to improve its roll-out, and vaccine hesitancy in the community to dissipate.
I really can't understand the arguments of those refusing to get the jab, unless of course a medical professional has advised you not to based on your circumstances.
Vaccines are among the most proven, successful health technologies ever invented.
They save millions of lives every year and they are our ticket to normality, as they have been countless times in world history.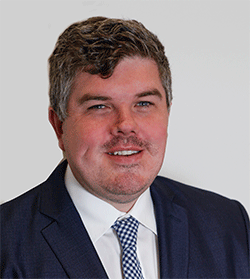 Troy Dodds is the Weekender's Managing Editor and Senior Writer. He has more than 20 years experience as a journalist, working with some of Australia's leading media organisations.