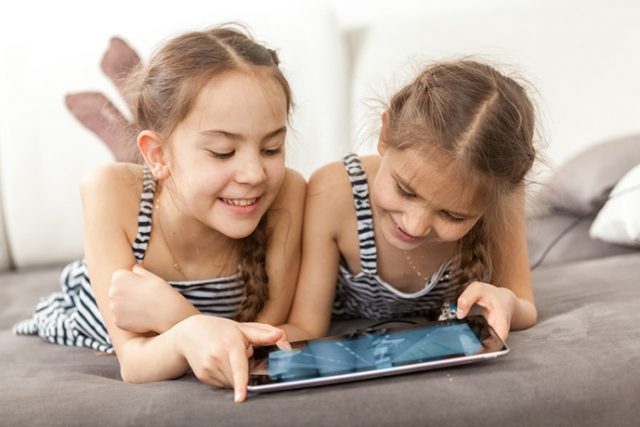 Children spending time on screens is becoming more of a concern, with many parents beginning to notice negative effects of constant digital use.
The Growing Up Digital Australia report by the Gonski Institute for Education found that only 46 per cent of parents felt that their child could spend a day without digital technology, and that 83 per cent of parents, carers and grandparents felt that their child was negatively distracted by digital technologies.
However, there are ways to manage screen addiction and temptation for children.
Set examples
While worry over kids' screen time seems to dominate conversations, parents are also finding their own screen time can be a matter of concern.
"Over 90 per cent of Australian parents felt that they themselves were negatively distracted, at least to some extent, by digital technologies," Dr Amy Graham, a Research Fellow at the Gonski Institute said.
"What we do know from good parenting and impactful teaching is that the power of an example is often the most effective way to change."
This means showing children that parents can go without screens by having parents adhere to the same rules they impose on their children.
"We know from the best neuroscience that early childhood gives us the best chance to shape children's habits and that the brain absorbs information twice as quickly," Dr Graham said.
"If parents are introducing screens as a digital babysitter … this is what will be absorbed. Instead, let kids do other activities and find other ways to entertain themselves."
Enforcing boundaries
Technology has made it easier for parents to enforce boundaries on their children when it comes to use of digital devices. Google Home allows parents to physically monitor and control screen time.
Through Google Home, parents can view their child's activity online, and receive reports showing how much time they spend using each app.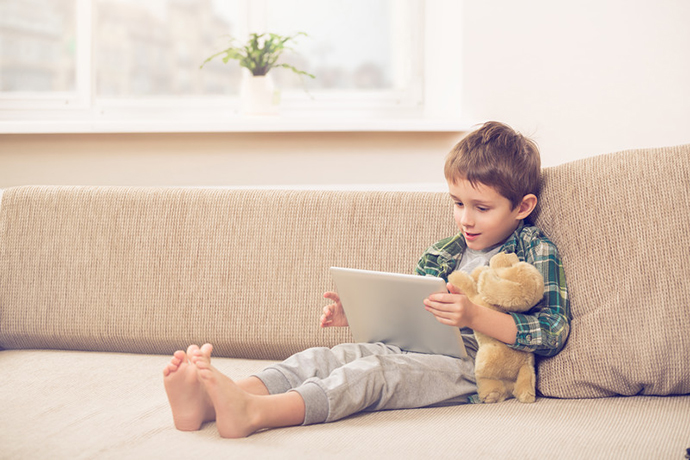 Parents can also manage app downloads, giving them the opportunity to block or approve any downloaded apps. It also allows parents to set limits on screen time, and to lock their kids out remotely of their device remotely, so they know it's time to put the phone or iPad away.
Open conversations
It is also important that families also have open discussions about device use.
"All the strategies don't encourage kids to self-regulate their own usage, which is perhaps the missing piece of the puzzle," Dr Graham said.
"Sometimes, they actually teach kids to just get better at hiding their screen habits more.
"I think parents should start an open conversation with their kids about screens and the impact on wellbeing and health."
Dr Graham recommends setting loose and firm boundaries that are honoured by the whole family. A firm boundary could be no phones in bedrooms, while a loose one could be an hour of screen time on the weekend each doing an activity they choose.
Boundaries like this can reduce the negative impacts of screen time, and show that parents are also dedicated to reducing screen time.
Erin Christie is the Weekender's entertainment and community news journalist. She has worked with Are Media, Good Reading Magazine and a host of other publications.