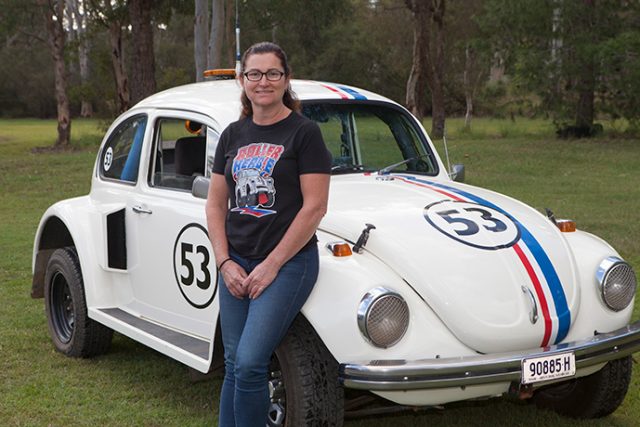 Cranebrook local Paula Graham will be on the road again this Sunday, participating in her seventh Variety Bash charity drive.
"I've been raising money for Variety since I can remember, and my Dad's been doing it for about 30 years," she said.
"I convinced him to take me on one, because it sounded like a lot of fun – he has a bus. I did two years with him, but he wouldn't let me drive, so I went and bought my own car."
This year's Bash will be Ms Graham's seventh, but her fifth in her own 'Herbie The Love Bug' themed car.
Variety is a charity dedicated to helping children who are sick, disadvantaged or have special needs.
Their annual Bash sees participants drive 30-year-old – or older – themed cars through regional Australia to support the work of Variety.
Each year, the Variety team will choose the route for each state's Bash and ask schools along the way what they require.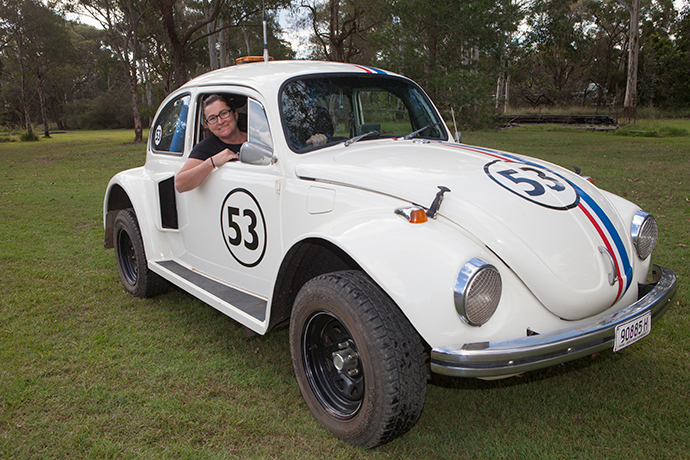 "Throughout the year, Variety will supply that to them, and when we turn up it's an unveiling of what they've been given," Ms Graham said.
"My first year they had donated a $30,000 swing… it was electronic, so you could put a wheelchair in it. They put this girl in a wheelchair on the swing and got it going, and her face was something I'll never forget – it was unbelievable."
Ms Graham's mother has also become involved with the Variety Bash, making the annual event a family affair, with her father still driving his bus.
"He's more of a support vehicle these days, where he goes along and picks up broken-down cars or broken-down people," Ms Graham explained.
"My mum's theme is 'Frozen' – she goes as Elsa."
Other vehicles will feature 'Paw Patrol', 'Star Wars' and 'Bob the Builder' themes.
They will begin and end in Newcastle's Foreshore Park, stopping at various locations along the way, such as Inverell, Moree, Lightning Ridge, Gunnedah and Armidale before returning to Newcastle on Sunday, May 22 for a Family Fun Day.
Ms Graham has raised $11,000 thus far but hopes to reach $12,000 before setting off. Donate here.
Erin Christie is the Weekender's entertainment and community news journalist. She has worked with Are Media, Good Reading Magazine and a host of other publications.