Penrith Basketball has already produced one NBA player in Josh Green, but could they have a second in the next few years? Akoldah Gak likes to think so.
The 19-year-old may be treading a different path to the talented Dallas Mavericks rookie, but his dream is exactly the same.
Gak began his basketball journey with Penrith as a 12-year-old and represented NSW in multiple Junior State Teams before relocating to the United States to finish high school.
Whilst in the States, Gak was ranked 96th in the ESPN Top 100 for high school basketball rankings, making him one of the most talented prospects in the world.
Late last year, Gak returned home to Australia when legendary Illawarra Hawks and current Boomers coach Brian Goorjian signed him to a three-year deal to play in the NBL.
A Hawks development player in his first year, Gak was given permission earlier this month to suit up for Penrith's Youth Men team this season.
Hawks coaching staff were keen to have their young players back at home with their junior associations, and the Penrith club were grateful for Illawarra's continued support of grassroots basketball.
The 210cm-tall power forward said he's enjoying being back at Penrith and reconnecting with some familiar faces.
"A lot of familiar faces actually, a lot of childhood friends are there," he said.
"It's great to come home and play for the team I played with when I was younger and seeing all the coaches again. My current Youth coach, Jarrod Moore, was my first ever Penrith coach in Under 12's and he was the one that gave me my nickname 'AK'."
Penrith are currently undefeated with Gak in the line-up, winning three out of their last four games. Next week, the former St Dominic's College student will travel to the Australian Institute of Sport in Canberra after he was one of 18 athletes selected in the Australian U19 squad for a 2021 FIBA Basketball World Cup selection camp.
Featuring Australia's best young basketball talent, including 2021 NBA Draft prospect Josh Giddey, the final team for the upcoming U19 World Cup in Latvia will be selected following the intense camp.
"I'm excited to go out there and compete against the best kids in Australia," Gak told the Weekender.
"I feel like it's going to be a great camp, there will be lots of kids competing and six dudes will be cut.
"For me, it will be a fun, competitive camp and I'm definitely excited."
If Gak is one of the dozen players chosen to represent Australia this July, it will tick off another career goal of his, which also includes reaching the sport's pinnacle, the National Basketball Association.
"The end goal is the NBA… that's been the end goal since I can remember," Gak revealed.
"I just try to think of it as a day to day process. I think about the future, but I just try and work every day and make sure I get one per cent better every day."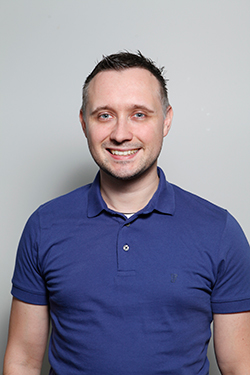 Nathan Taylor is the Weekender's Deputy Editor and Senior Sports Writer. He also compiles the weekly Chatter on the Box TV column. Nathan is an award-winning journalist, who has worked at the Weekender for a decade.