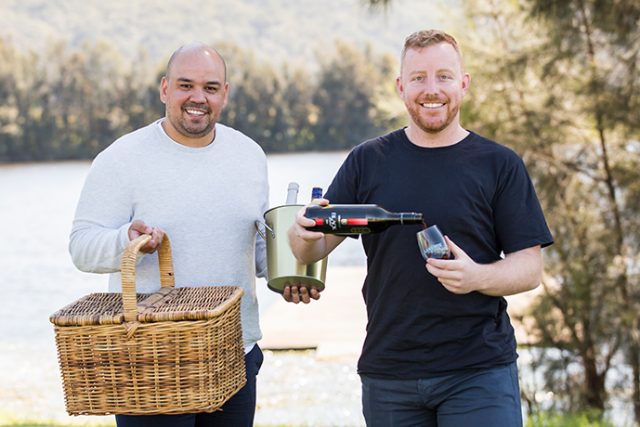 Live music returns in the biggest possible way next weekend with Penrith hosting the Lakeside Long Lunch – one of the first festivals in the world to go ahead after the pandemic.
The food, wine and music festival will take place on Saturday, April 24, featuring a range of activities and live acts.
Bands Thirsty Merc and Sneaky Sound System will be headlining the event, while local restaurants like Chechos, Burger Head, Del Castro's and Annie's Gourmet Gozleme will be providing food.
Peterson's Champagne House will be providing alcohol, with other vendors still joining the line-up.
"I think Australia needs an event like this," said Jake Farragher, one of the organisers of the event.
"We're the first major festival going ahead since the pandemic.
"Finally, the world has come back on, and so we're giving Penrith the party it deserves."
The festival, which held its inaugural event in 2019, was cancelled in both March and September of last year, meaning April 24 has been a long time coming for the event organisers and excited customers who have retained their tickets all this time.
"It shows the strength of the community, that people held their tickets and didn't request a refund – we do appreciate that," Mr Farragher said.
Fellow event organiser Mel Kingston said it's exciting to see the event finally come together.
"I'm really proud of this line-up and the fact that we can support the hospitality industry as we come out of a period of long restrictions and limitations," she said.
"The event is backed by a number of investors all from the hospitality  industry who have put in their own personal funds to make the event something memorable, and a celebration of Australian food, wine and music."
The festival will also be hosting a number of giveaways, activations and experiences on the day.
Lakeside Long Lunch will take place on Saturday, April 24 at the Sydney International Regatta Centre. Tickets: www.lakesidelonglunch.com.au.
Erin Christie is the Weekender's entertainment and community news journalist. She has worked with Are Media, Good Reading Magazine and a host of other publications.