The best rowers in the nation will be returning to Penrith in 2022 and 2024 for the Australian Rowing Championships.
The upcoming Australian Rowing Championships will combine the Australian Open Rowing Championships, the Australian Open Schools Rowing Championships and the King's and Queen's Cup Interstate Regatta.
Rowing Australian Chairman Rob Scott said the organisation was pleased to secure the world-class Sydney International Regatta Centre (SIRC) for two events, especially with 2024 being an Olympic and Paralympic year.
"Off the back of the highly successful Aon Australian Rowing Championships, held in Tasmania last week, we're delighted to announce that Nationals will return to Penrith for 2022 and 2024. This announcement represents the continued support from the NSW Government for Rowing Australia and Australian rowing in general," he said.
"We're extremely grateful to the NSW Government and Destination NSW for their ongoing commitment to our sport. It is fantastic that our community have confirmation now on event locations through to 2024 for Nationals, and it will be especially wonderful to host a Nationals in 2024, at an Olympic-legacy venue such as SIRC, with the Olympic and Paralympic Games to be held in Paris later that year."
Penrith MP and Minister for Tourism and Western Sydney, Stuart Ayres said resecuring the Regatta for two years demonstrates the government's continued commitment to ensure a strong line-up of sporting events in western Sydney.
"This is a win for the people of western Sydney and I am thrilled Australia's premier rowing regatta will remain at the home of adrenaline and outdoor adventure in Penrith by hosting the Australian Rowing Championships in 2022 and 2024," he said.
"Events such as the Australian Rowing Championships play a pivotal role in NSW's Visitor Economy Strategy, which sees participants and spectators flock to Sydney, injecting an economic boost into our city, furthermore, enhancing our city's reputation as Australia's premier sporting destination."
The Australian Rowing Championships features a week-long regatta with the nation's best rowers competing in over 120 events.
The 2022 Australian Rowing Championships will be held at the Sydney International Regatta Centre from March 28 to April 3, 2022, with the 2024 event also set to be held in March at the same venue.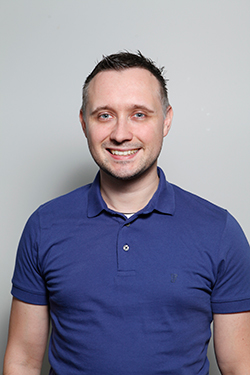 Nathan Taylor is the Weekender's Deputy Editor and Senior Sports Writer. He also compiles the weekly Chatter on the Box TV column. Nathan is an award-winning journalist, who has worked at the Weekender for a decade.