An Erskine Park 'ice' addict who threatened to kill his petrified parents during a drug-fuelled rage has avoided full-time jail.
The 28-year-old, who cannot be named in order to protect the identify of the victims, faced Penrith Local Court last Thursday charged with two counts of 'stalk/intimidate to cause fear of physical or mental harm'.
Court documents show the man, who was living with his parents at the time, began verbally abusing the couple, "blaming them for all the issues in his life".
After accosting his mother, 59, and ordering her to her room, the man sought out his father, 66, yelling "you're a f**king dog c**t" and "I'm going to bash you" before throwing 10 to 20 air punches around his father's head and demanding money.
After his father, who was being treated for cancer at the time, handed over $120 and retreated to his room, the son followed, telling the couple "I'm gonna kill you, I'm gonna smash you".
When the shaken pair managed to flee the house and attend St Marys Police Station later that night, they disclosed to officers that they lived in constant fear but had been too scared to report it to police for fear of being killed by their son, who displays extreme aggression on a daily basis.
The court heard the man, who has since moved to Maroubra, maintained his innocence up until the day of his defended hearing.
However, his lawyer argued he still deserved a 10 to 15 per cent discount on penalty, given his parents avoided having to enter the witness box and give evidence.
The court heard the defendant began using methamphetamine from the age of 14 or 15 and struggled with mental health issues.
He also had a prior record of violence against his father and breaches of AVOs.
Magistrate Cate Follent labelled the facts "disturbing" and noted his parents would have been in an "abject state of terror" on the night.
However, she decided to afford him the chance to serve his jail sentence in the community, handing down a two-year Intensive Correction Order.
As part of his bond, he must also attend the EQUIPS program, which targets offending behaviour related to addiction, aggression and domestic abuse.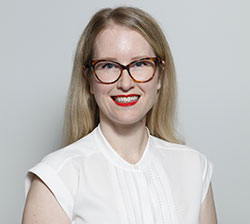 Alena Higgins is the Weekender's Senior News Reporter, primarily covering courts and Council issues.