This Saturday thousands of people from all over the local area will converge on Jamison Park Netball Complex for the opening day of the 2021 Penrith District Netball Association (PDNA) season.
With the pandemic seemingly in the rear view mirror, player registrations have enjoyed a huge boost heading into this year's winter season, which will officially get underway tomorrow morning in South Penrith.
Unlike previous seasons, this year's opening day will be much more relaxed with limited formalities and a lite version of the traditional March Past event.
"This year's March Past will consist of 10 people per club rather than the large groups," PDNA President, Joy Gillett said.
"We are calling it a 'Parade of Clubs', basically a smaller representation from each club will march with their club banner.
"Due to social distancing and advice from Netball NSW, we've had to stop the big festivities and other usual stuff we have and keep it pretty simple. We also won't be picking an overall winner of the March Past this year unfortunately."
While things might appear a little different to what people are used to, families will be pleased to hear that there will be no restrictions on spectators as long as they are social distancing.
Last year, during the COVID-affected season, only one parent per player was permitted to attend games at Jamison Park.
"The pods and fences from last year are gone, which is great, but we still have to ask people to not stand too close together," Gillett said.
"Planning for this season has been a lot less stressful, but we will still have some COVID-Safe requirements in place like hand sanitising, QR codes and social distancing."
With 22 local clubs and thousands of players of all ages taking to the courts this year, it's set to be a very exciting and memorable season for the PDNA.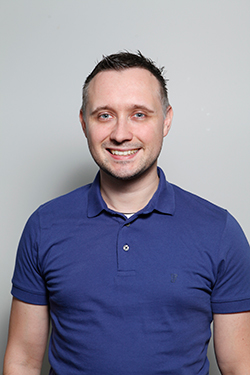 Nathan Taylor is the Weekender's Deputy Editor and Senior Sports Writer. He also compiles the weekly Chatter on the Box TV column. Nathan is an award-winning journalist, who has worked at the Weekender for a decade.