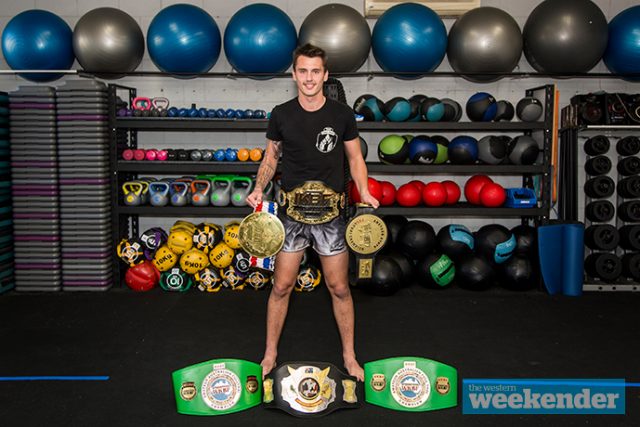 Cody-Trae Jameson always had a fascination with martial arts growing up. Like any kid, he loved the Teenage Mutant Ninja Turtles and was a big fan of the Power Rangers, but his life took a dramatic turn when he was nine, that would ultimately lay the platform for who he is today.
Now an accomplished kickboxer with numerous State, National and Commonwealth titles, the 22-year-old Cranebrook resident found his way to the sport after several life changing events.
The first was witnessing his mother become a victim of domestic violence, while the second was getting bullied and bashed during his first year at high school.
"When I was younger my Dad left and one of my Mum's ex-partners used to hurt her. I remember being nine and she was pregnant with my sister, and he would yell at her, scream at her and abuse her. I recall feeling so helpless and powerless," Jameson told the Weekender.
"And then when I was in Year 7, I was being bullied a lot and ended up getting into a fight and getting bashed. I then realised I didn't know how to defend myself."
Coincidently, while serving a suspension for fighting in school, Jameson's mum received a gym pamphlet in the letter box.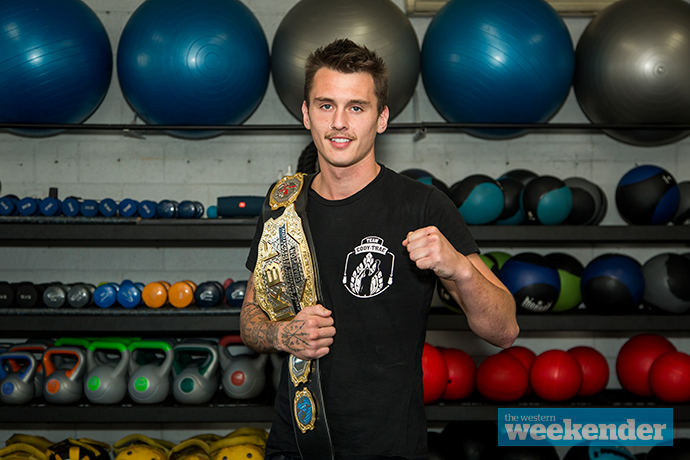 The pamphlet was promoting kickboxing, MMA and karate classes. Desperate for an outlet to get his frustrations out, the 12-year-old decided to sign himself up.
"Because I had no brothers, I had no release of that testosterone young boys have. Mum used to wrestle with me all the time to try and get it out, but I was getting too big and strong," Jameson said.
"So I signed up to all these classes and loved it. I ended up falling in love with kickboxing in particular and decided that's what I wanted to do."
As the years went on, Jameson dabbled in a few competitive bouts, but his career didn't start to take off until he turned 18 and joined Full Force Gym in Blacktown.
These days the former carpenter trains six days a week and fights competitively at least once a month. He also teaches kickboxing to kids and finds it very rewarding.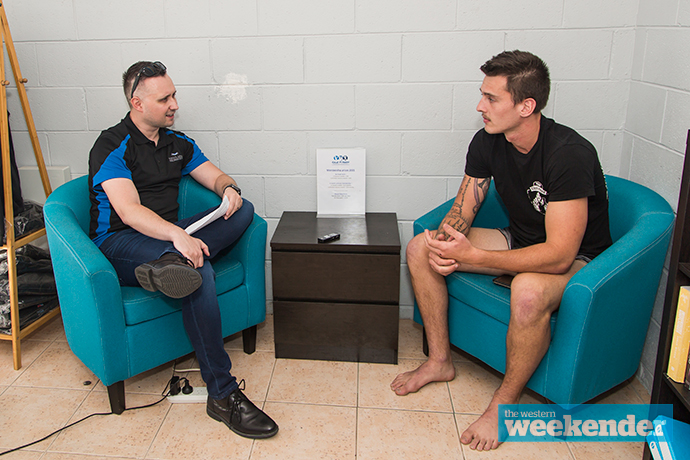 Earlier this month in Melbourne, Jameson enjoyed his biggest fight win to date when he overcame the previously undefeated Markus Burke for the IKBF Commonwealth title.
While the world is well and truly his oyster, all Jameson is fighting for now is a life of happiness – something he battled with growing up.
"I'm not interested in being rich or famous… I just want to be able to support myself, my family and be happy – that's the ultimate goal," he said.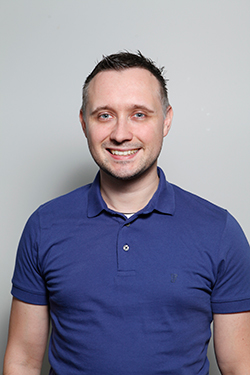 Nathan Taylor is the Weekender's Deputy Editor and Senior Sports Writer. He also compiles the weekly Chatter on the Box TV column. Nathan is an award-winning journalist, who has worked at the Weekender for a decade.