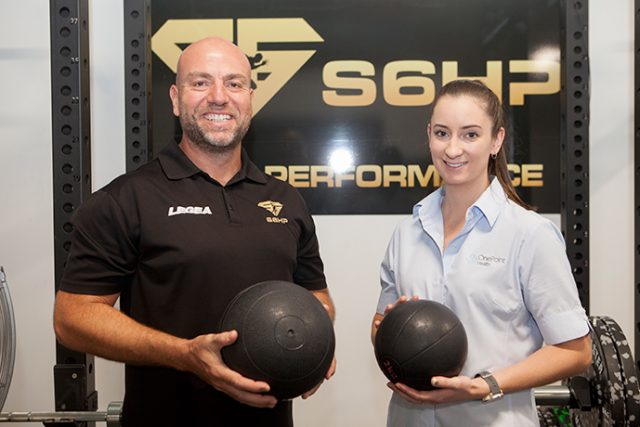 OnePointHealth and Super 6 High Performance (S6HP) are bringing a program to Penrith next term that will aid and amplify the health and wellbeing of school students with disabilities.
After successfully trialling their initial 10-week program, I'MPossible, at Blacktown International Sports Park, the team are excited to bring it to Penrith.
Engaging school kids, the program will ultimately give them the chance to focus on movement mechanics, strength, speed, agility, mindfulness and nutrition.
"The program caters for people with both intellectual and physical disabilities," said Erin Burns, an exercise physiologist at OnePointHealth.
"We have a very strict coach to participant ratio of maximum one to five, which ensures we have the right level of resources to cater for individual needs while delivering the program and keeping true to the outcomes we want to achieve."
The program runs during after school timeslots, which are popular among nine to 12-year-olds, and 6.00pm-7.00pm programs for older groups.
It is also NDIS-affiliated, meaning participants can use their funding to pay for their involvement.
"The program is fundamentally about giving people with disability the opportunity to become the best versions of themselves in an environment that is nurturing, safe, challenging and fundamentally high-performing," Ms Burns said.
"The same exercises, routines, equipment, and expectations are placed on our I'MPossible program participants as are placed on our elite athletes.
"It's magical when you see both walks of life interact and feel like a united community."
The program will be delivered by Eddie Palaci, a business manager from S6HP, who also ran the initial trials at Blacktown.
"When you hear the athletes or participants during a session tell you as the coach that nothing is impossible, and they actually push themselves and encourage their peers to run 400m, 200m and 100m you know we're changing lives," Mr Palaci said.
"The desired outcomes are really simple, we want our participants to leave with a smile, and we want to see the parents and carers arrive with a smile, which they inevitably do."
To register interest in the program, contact [email protected].
Erin Christie is the Weekender's entertainment and community news journalist. She has worked with Are Media, Good Reading Magazine and a host of other publications.