Something rather unusual happened in Charlie Staines' third NRL game last Saturday night at Panthers Stadium… he didn't score a try.
Last season the then 19-year-old became famous for being the first player in 83 years to score six tries in his first two games of first grade rugby league.
While many Panthers supporters last Saturday were disappointed not to see Staines' unbelievable streak continue, the man himself was more pleased he got through the game unscathed in a monster Panthers win.
"After coming off the hamstring injury last year, it was just good to get another game under my belt, get through the game without any issues, and be happy with how I played," he told Extra Time.
The 20-year-old from Forbes in the state's Central West had a couple of chances to cross the line in Penrith's 24-0 thrashing of North Queensland, but was unfortunately denied on each occasion.
Asked whether he felt any pressure to score on a weekly basis, Staines said winning footy games was more important than individual success.
"I think the commentators think I'm going to score four tries every game, but I don't feel any of that pressure, I'm just trying to play my game," he said.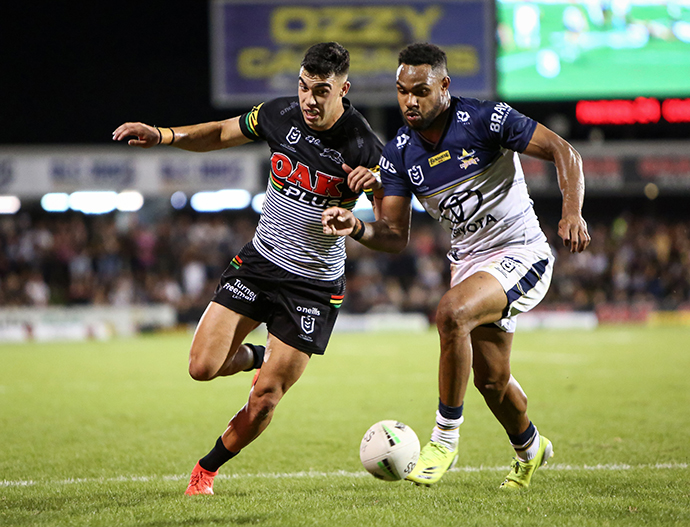 "I think one of the biggest things to come out of that Cowboys game was holding them scoreless. Defence is what we pride ourselves on and once we execute our attack a bit better, then we'll be even stronger moving forward."
If Staines is going to resume his try scoring spree at some stage this season, it will most likely come off the back of his new partnership with centre Paul Momirovski.
In an interview with the Weekender last week, Momirovski said he was looking forward to unlocking Staines' potential.
Staines said he's building a close bond with Momirovski both on and off the field.
"I don't think it will take long to gel with him. We showed glimpses of what we can do on Saturday and if we keep building on that, we'll be right for the season," he said.
"Paul hasn't been here long, but he shares a locker next to me. He's a very crafty player and I'm excited to play alongside him this year and build that combination with him both on and away from the field."
This Saturday afternoon Penrith will aim for back to back wins to start the season when they tackle the new-look Canterbury Bulldogs at Bankwest Stadium.
Staines' said he was looking forward to going up against the club that aggressively chased his signature, before he re-signed with Penrith, late last year.
"It should just be like any other game but with Baz (Trent Barrett) being at the Dogs now, I know our boys will be fired up and ready to go," he declared.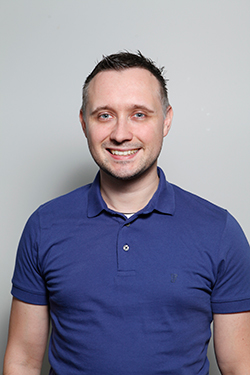 Nathan Taylor is the Weekender's Deputy Editor and Senior Sports Writer. He also compiles the weekly Chatter on the Box TV column. Nathan is an award-winning journalist, who has worked at the Weekender for a decade.